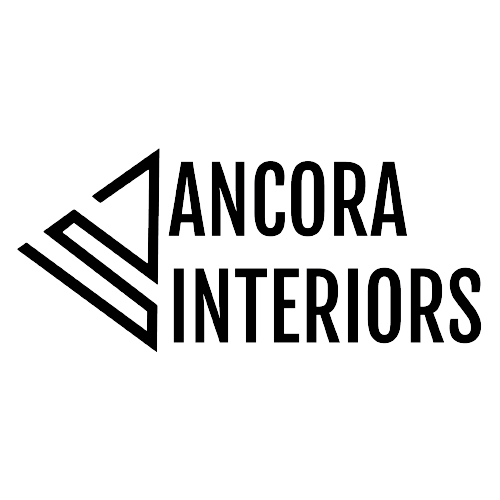 Ancora Interiors are an interior design company with a difference. They will help you design a space, whether that be commercial or domestic, and then provide a 3D visualisation, so you can see the finished article before even lifting a paint brush. This allows their customers to change or adapt their design before incurring the cost of the work and then having to change it.
The team is insanely talented, generous, kind, diligent, committed and creative. Always available to talk you through your ideas, always open to listen, always ready to help. I've worked with so many professional marketing companies in the past and what they do and how they do it exceeded all my expectations.

Ishtar Ali – Founder
THE CHALLENGE
Ancora Interiors came to us not long after being formed as a business. Consequently they lacked the basic company marketing materials such as email signatures, business cards and a brand style. We were charged with helping them find their vibe.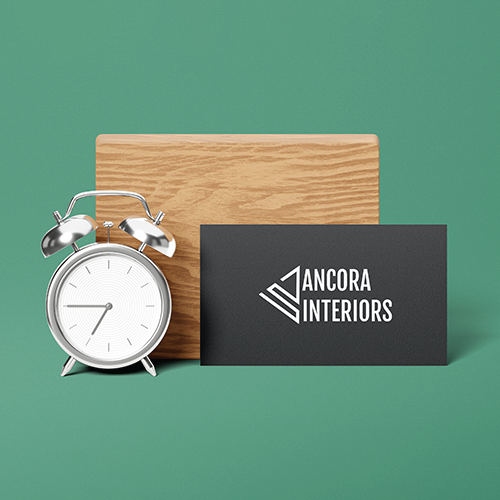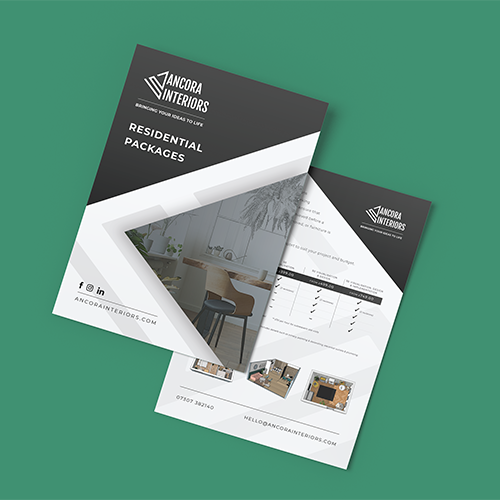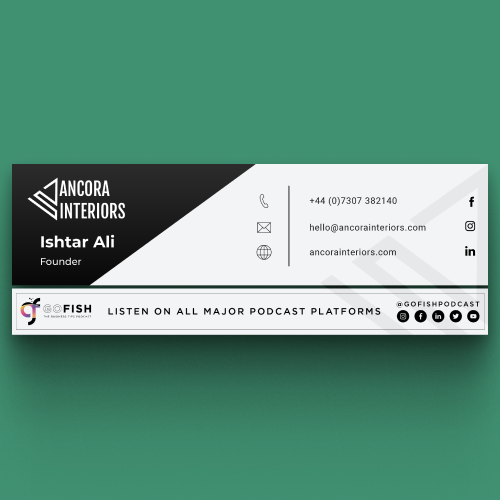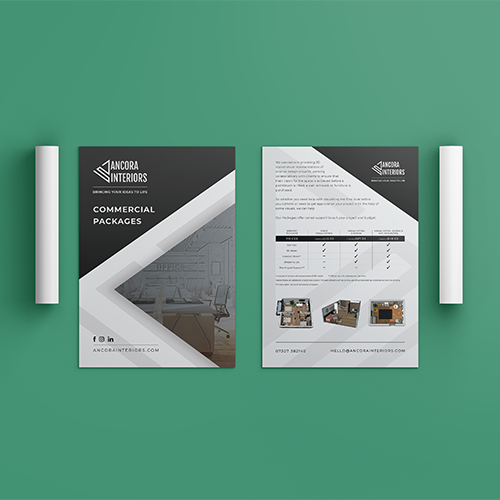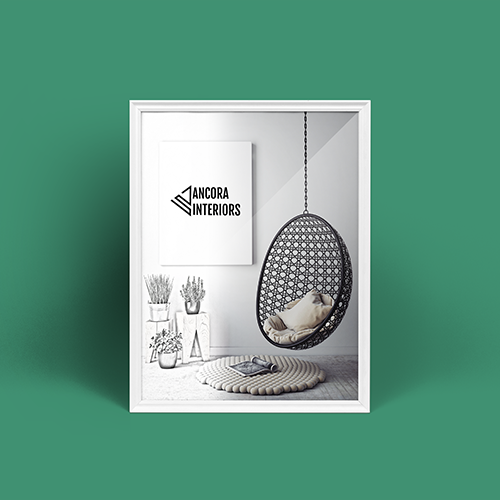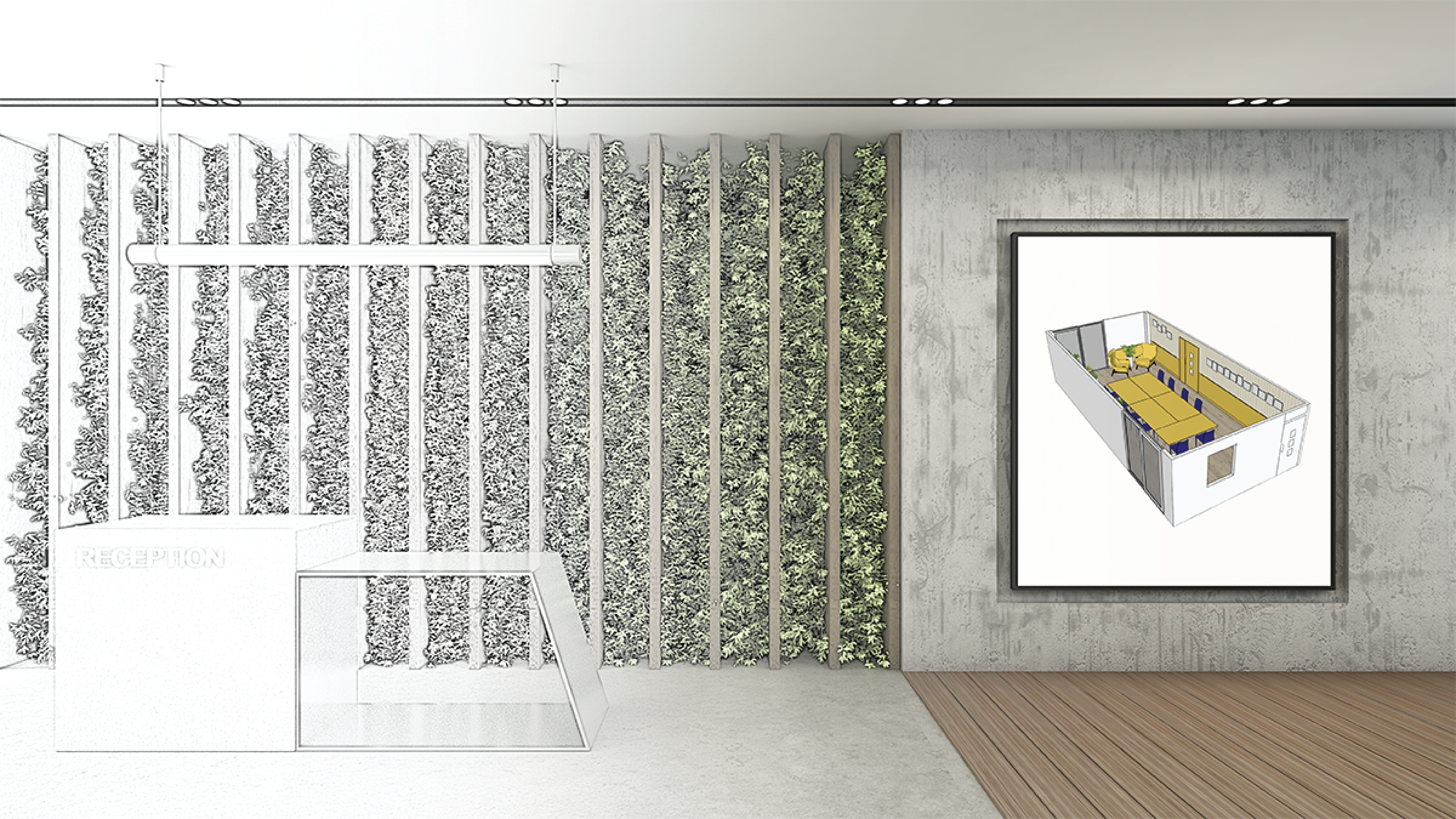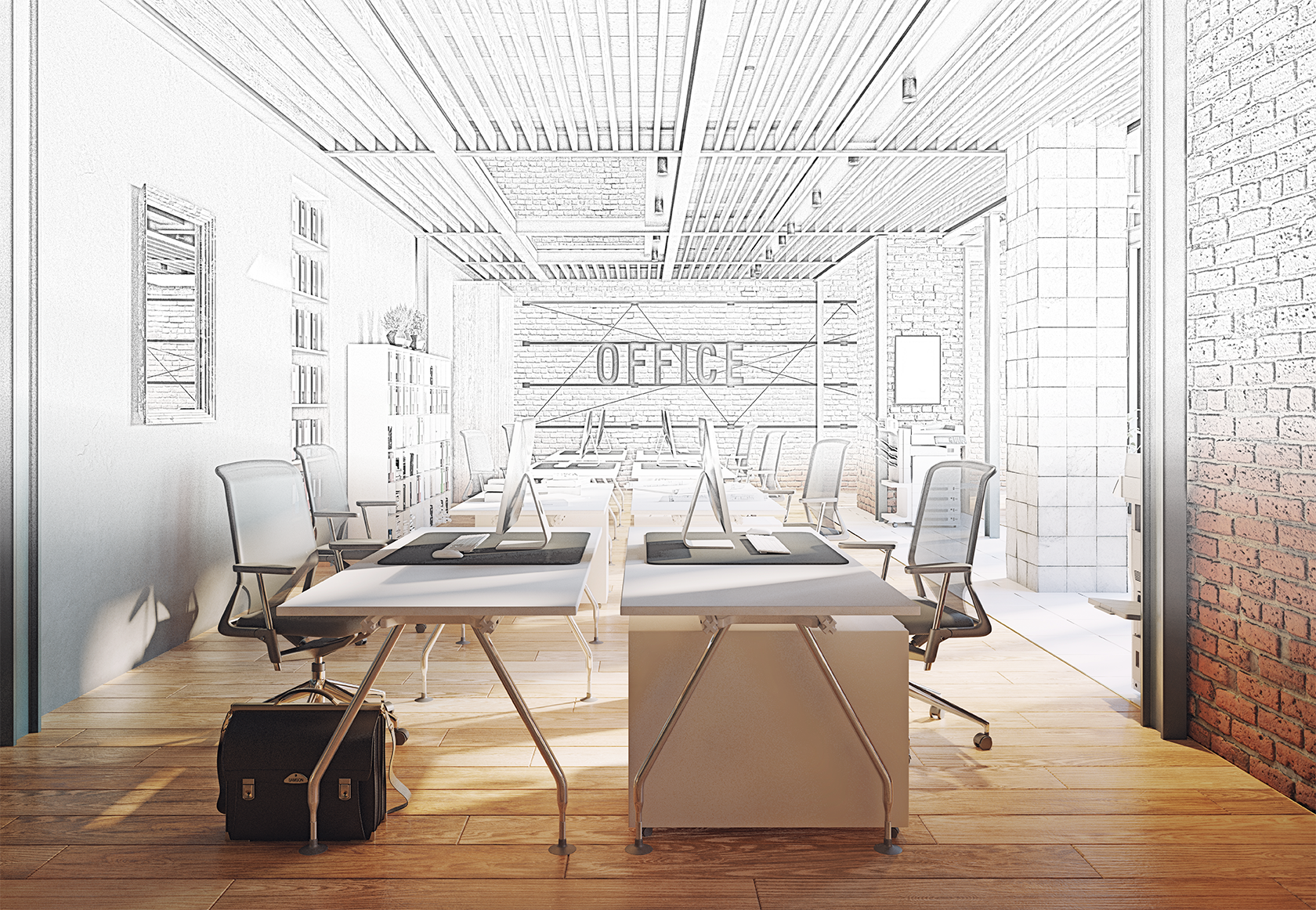 THE SOLUTION
Given the nature of their service, the design was extremely important to get right. If the aesthetic did not match the standard of their service, their creative design, or attract their target audience, it would make life very difficult. It is very hard to persuade someone to let you design their office, if your branding looks ugly! We therefore drilled right into the core of their preferred design style. This was very much Scandinavian and therefore required a clean, natural and geometric design.
We kept the branding colours simple – white, grey and black – so that the attention would be drawn to the pop of colours from the imagery used. This would make their designs the front and centre star of the show. 
We also created an brand imagery effect which depicted their service of concept to reality.
Their website also needed revamping. This is currently ongoing, but will incorporate the brand guidelines we have now established, to result in a clean, professional and stylish look.