BLUE  STRAWBERRY FINANCIAL SERVICES
Blue Strawberry Financial Services are award winning mortgage advisors who aim to help their client's secure the best mortgages and protection policies to suit their needs.
Funky Vibes were tasked with developing a marketing strategy to build a brand and raise awareness, capitalise on the property market rise and to strengthen their position as a go-to-specialist when there is an inevitable dip in the sector.
They provide a creative, costs effective, no fuss service which all businesses could benefit from regardless as to the industry
Stuart Macadam – Managing Director
THE CHALLENGE
The financial services sector is heavily regulated and the services on offer are highly competitive.
BSFS faced tough local competition from well established companies who were already proactive with their marketing. The key challenge was to find a way to create and establish an identity in and amongst the noise.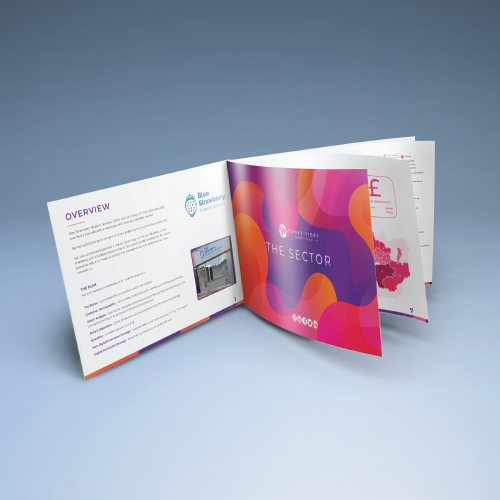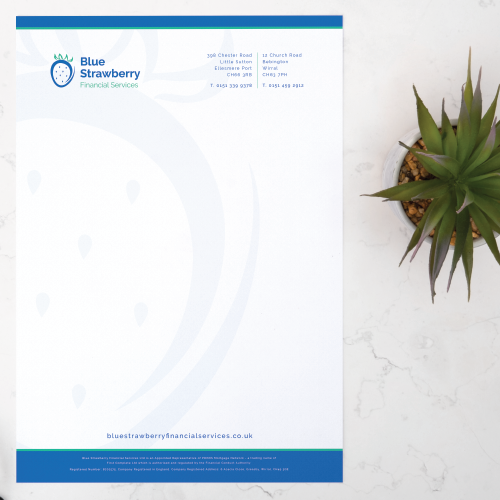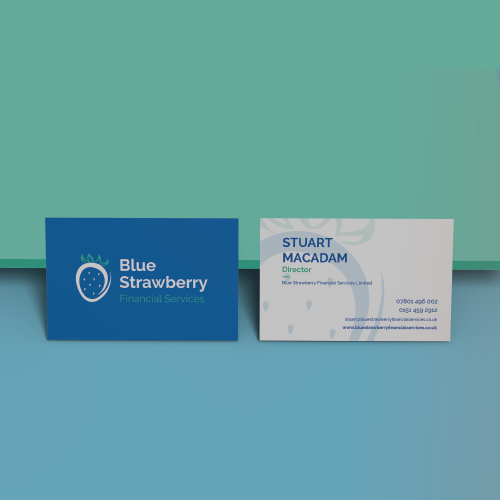 THE SOLUTION
We started with a full review of the business' existing marketing tools and strategies. We analysed each one to assess its strengths and weaknesses. Once these had been considered, we came up with ideas to capitalise on the strengths and suggestions to repair weaknesses, with everything being included in a detailed plan that BSFS could refer to over the course of the next 12 months to make sure everything was on track and to be able to prioritise the next points of focus.
With the strategy being an ongoing process, we broke it down, beginning with refreshing the companies branding to make it feel more modern and dynamic. We have since moved on to improving their online presence, by making sure visually it is consistent, strong and in all of the right places. This includes the development of their existing website, which is a project that remains ongoing, their social media content as well as redesigning their email signatures, business cards and letterhead so the more commonly seen communication materials matched the new branding.