Eco-Decor is a successful, friendly, family-run business that caters for all painting and decorating work both internal & external.
They also cover all aspects of property maintenance needs for both private and commercial properties.
Funky Vibes were tasked with helping them develop a brand style to be used to help market the business both digital and in physical form.
We approached Funky Vibes to streamline all our social media platforms. I can honestly say the response from doing this has been a 100% increase in customers wanting quotes, so I wouldn't hesitate to recommend Funky Vibes
Carl Birch – Owner
THE CHALLENGE
Finding a graphic style that portrayed colour in a way that might evoke the right emotions; such as fun and creativity, along with imagery to inspire prospective customers and encourage a sense of aspiration. The balance was ensuring the brand also put across the message of professionalism and a high standard of work to attract the right tribe.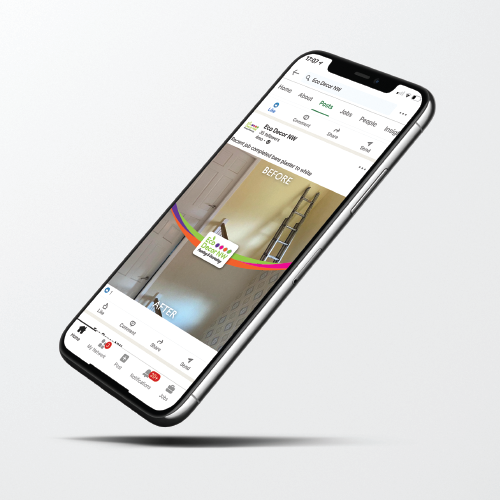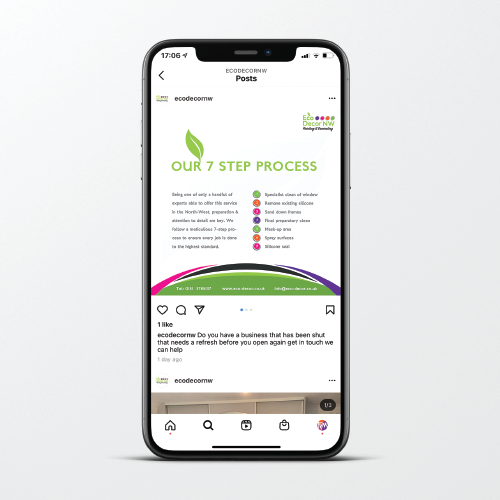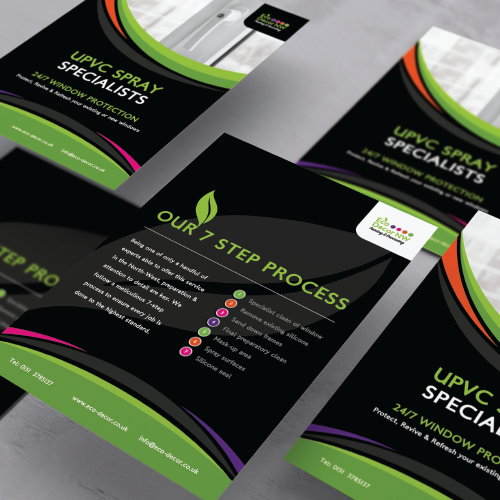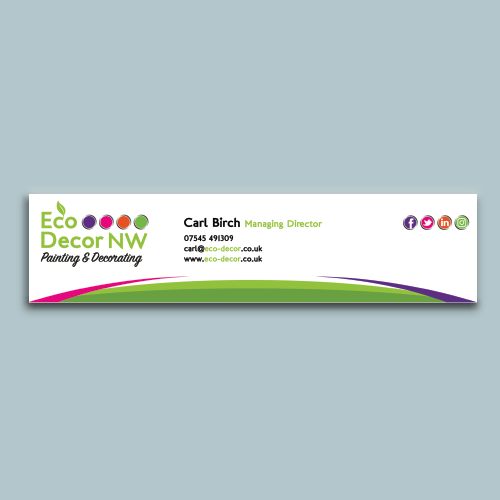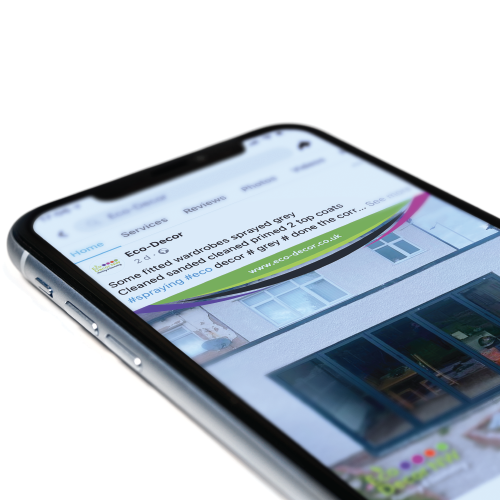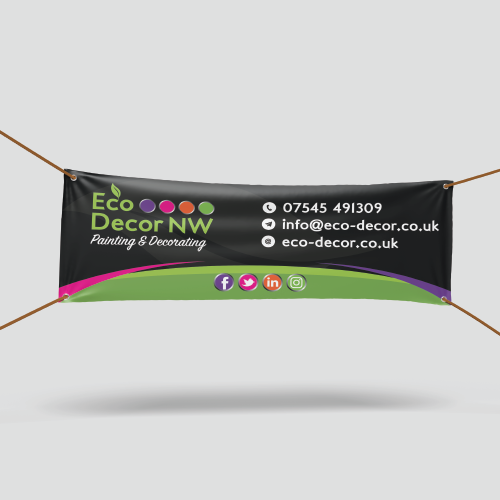 THE SOLUTION
Eco Decor's logo and sector are synonymous with colour and bright, bold colours. This is a dream for designers because it allows so much more creativity and flexibility both in terms of graphics and imagery. The graphic style includes a contract between the sleek, simple, black which is often associated with prestige, and the bright fun colours from their logo. The green reflects the eco-friendly ethos of the business and the modern, stylish imagery supplements, as opposed to dominates the graphics.
The gang now have a consistent brand style on their social media graphics, signs and flyers and a framework upon which to develop future materials.