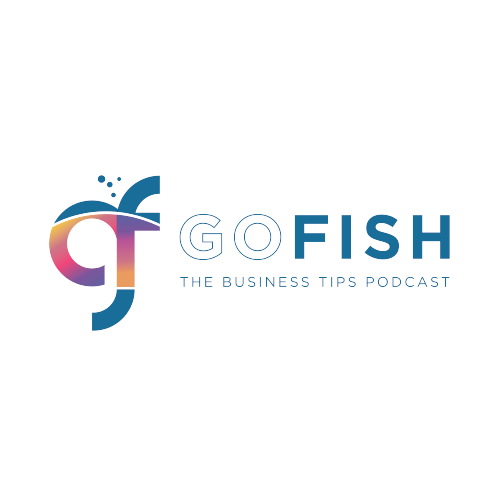 GO FISH BUSINESS TIPS PODCAST
Looking for inspiration in business? Feeling at a lost about how to deal with a particular problem? In need of some peer support? The Go Fish business tips podcast is here to help with exactly these issues. Hosted by three entrepreneurs, each episode covers a different topic within the SME business world, as the gang discuss the what's, the why's and the how's within those areas to highlight what might assist you and make the future road less bumpy or more fruitful.
The look and feel they came up with really tapped into our listenership and the teams personalities. It looked exactly how we wanted it to look and made us even more proud of what we were doing.

Go Fish Podcast Team
THE CHALLENGE
The podcast world is a busy, fast growing and competitive space. The team needed branding that would appeal to their target audience of budding and existing SME business owners both in terms of style, professionalism and being eye catching as they scrolled through the list of possible shows to subscribe to.
The show had an existing brand style, which was very lighthearted, and created for the launch of the show. However since then it have evolved beyond what this represented, and their plan to host live roadshows and to visit business expos meant they needed more than show artwork and social media graphics, but rather business cards, flyers, banners and clothing.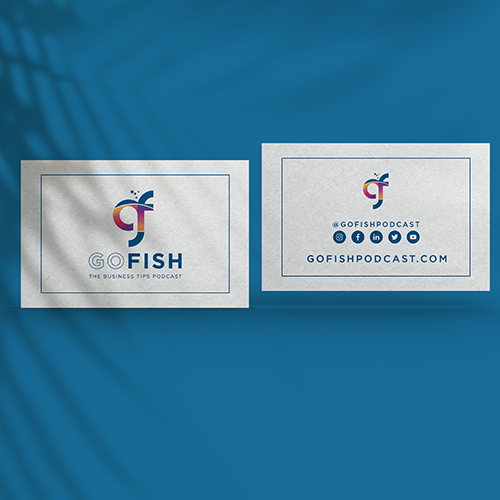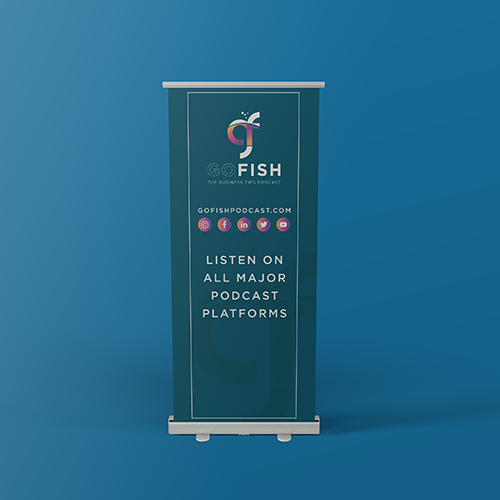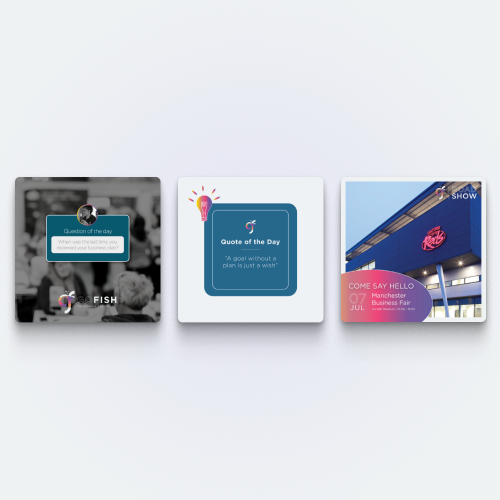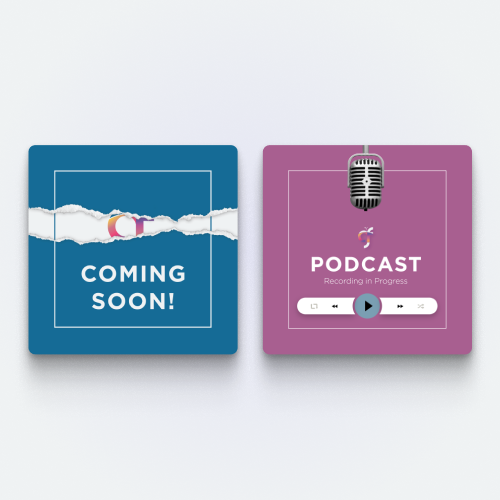 THE SOLUTION
In the end our rebranding entailed creating a sleek, professional looking logo, which incorporated lots of bright colours to reflect the personalities of the hosts. This was incorporated into the show artwork, which we kept clean, simple and modern. We created professional looking social media graphics to promote each episode and logo animations to use for the video versions of the show. Finally, we built a basic website where listeners could check out past episodes, as well as learn all about the show hosts. It was also created to be used in future marketing strategies to grow their listenership. All of this work meant that wherever people consumed the show, it would look and feel professional.
We created the marketing materials in line with this style for their road shows and revamped their music and voice drops to make the show feel of the highest quality.
The team also worked with us to generate a strategy plan for growing listenership both in the UK and abroad.