Justice For Tenants is a non-profit organisation. Our core principles are:
Improving standards for renters
Educating tenants about their rights so they are empowered and can share this knowledge with other tenants.
Providing training to advice services and council staff to allow for more effective enforcement of rogue landlords and agents to protect tenants.
Very professional branding of every type – a very high standard of work at very reasonable prices. Couldn't be happier!

Al Mcclenahan – Managing Director
THE CHALLENGE
Justice for Tenants didn't have a bespoke logo or and brand style for their marketing materials and documents.
We were tasked with designing a logo, business cards, email signatures and branding up the existing documentation that they provided to service users.
The only brief was that they wanted to incorporate the colours used in their existing website, which was a dark blue.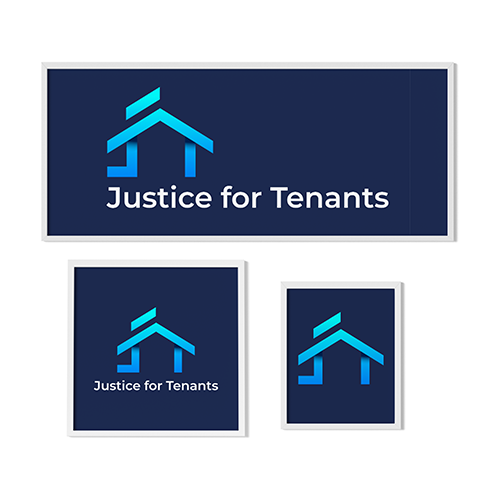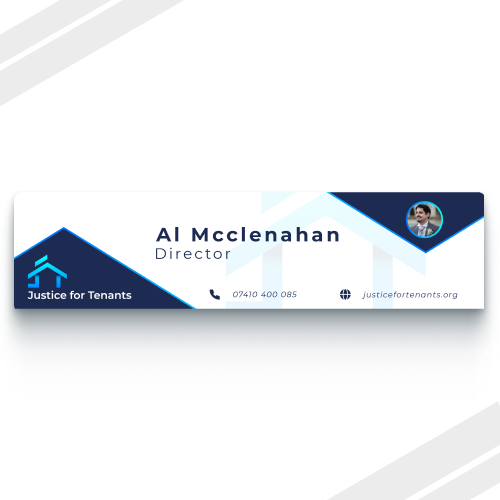 THE SOLUTION
Justice for Tenants did not want, nor need any frills. They are a non-profit organisation, their name says exactly what they do, and they wanted their logo and marketing materials to follow suit.
We did an number of logo designs, and the one they chose included a house icon which incorporated the JFT initials of their name. The iconography very much reflects the clear message of 'what they do'.
In terms of brand design for their documentation, we simply used the the shape of the roof from the logo as the geometric shape to provide a bit of style and colour. The font is deliberately clear and easy to read, to all the documents to feel less cluttered and digestible in a way that caters for the variety of people who will use their services.