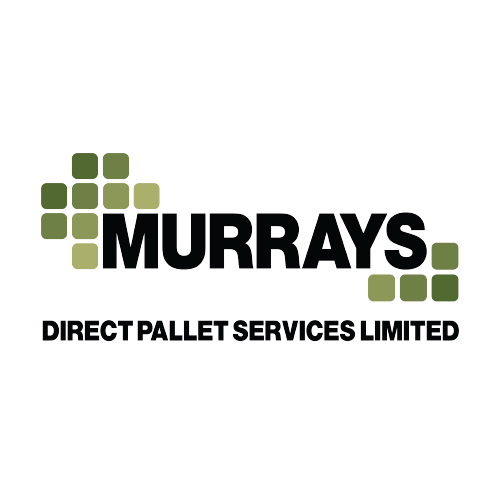 MURRAYS DIRECT PALLET SERVICES
Started by Robert Midghall in 2001, Murrays has grown consistently over the last 20 years and now operates from 3 sites, whilst servicing some of the UK's biggest organisations.
We put this down to hard work, a meticulous eye for detail and the importance we attach to excellent customer service which has built a solid reputation in the industry.
This year DPS Murrays expanded significantly with the purchase of KT Pallets and Cases Ltd.
KT Pallets were a family run business with over 40 years' experience. This acquisition has given us increased capacity and an even more significant presence as a major player in pallet manufacturing.
Providing a wide variety of pallets and packaging products, the company has its eye on the next 20 years, with a strong management team being brought in to manage growth and change.
Delighted to have used the services of Funky Vibes. Mark and Ish are so professional and made everything so easy to understand and their work is fantastic. Definitely be using Funky Vibes in the future.

Robbie Midghall – Managing Director
THE CHALLENGE
Murrays have been well established in their field for quite some time, having achieved this with only a logo. The quality of service and products has attracted some very large customers the last 5 years, and the company wanted a brand identity that could be used on their marketing materials and accurately reflect the growth of the company and size of the customers they are attracting.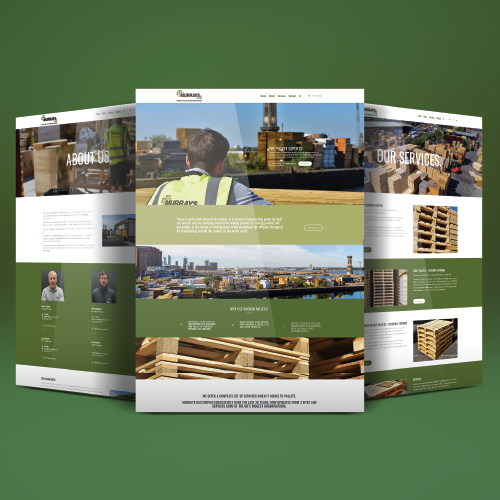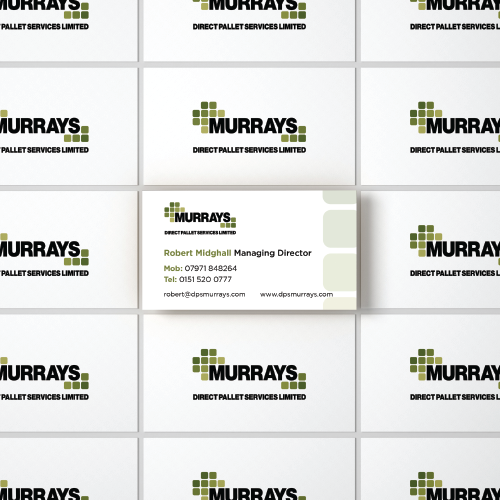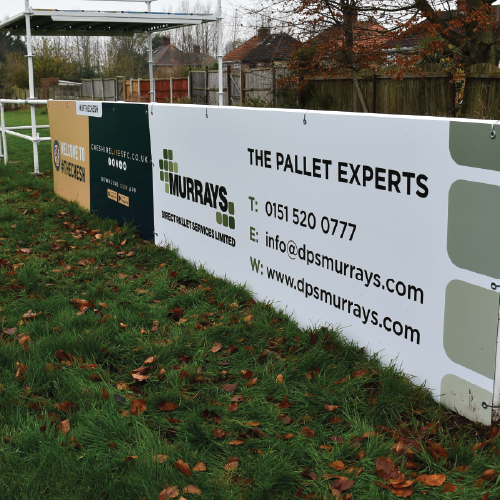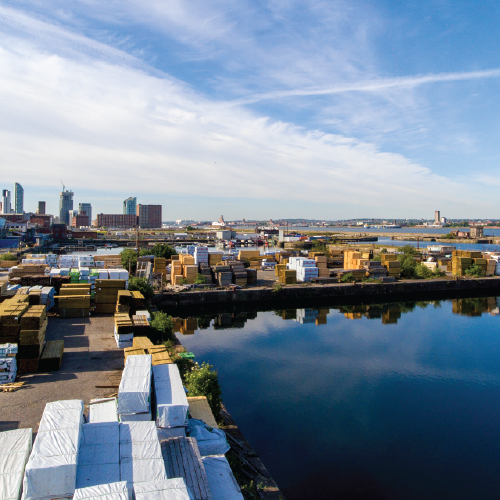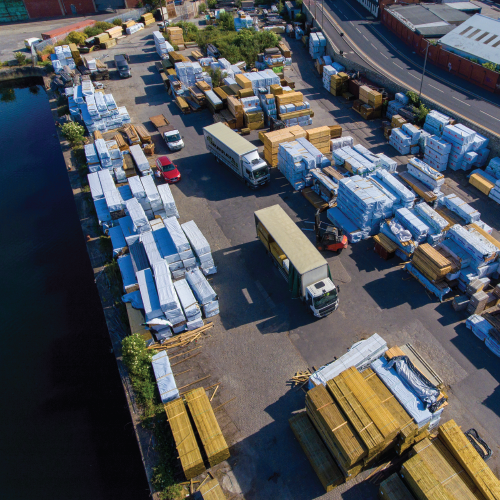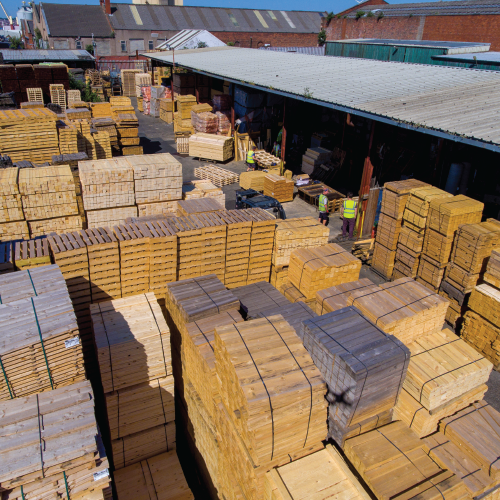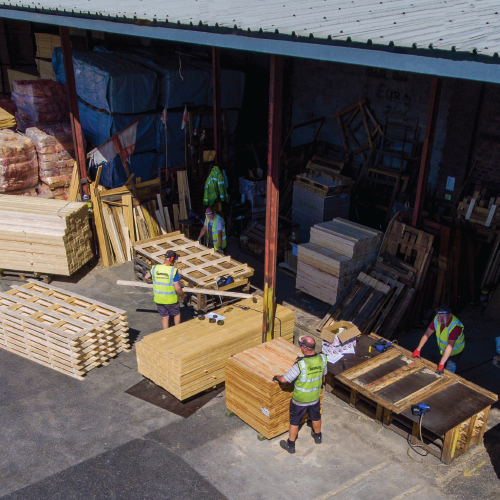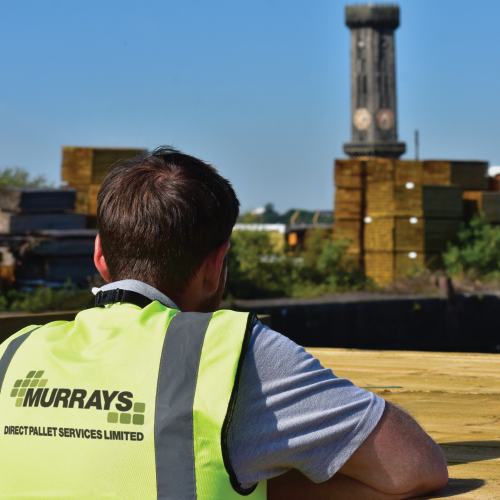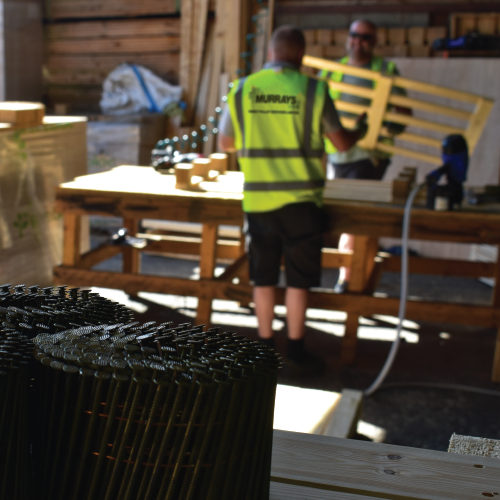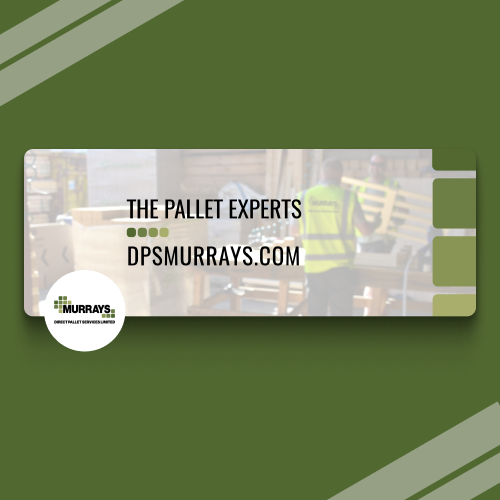 THE SOLUTION
The client's logo already set out the company's colours. With it being well established in their existing company documents, we decided to use this to form the basis of our designs, so as to not stray too far from what was already recognised by their customer base.
The green naturally lent itself to the organic materials the company uses to make its products. We utilised these in their website, along with bespoke images and drone footage we took of their production sites to showcase the size of the operation, and the types of pallets their produce.
The shapes of the logo also offered a nice geometric pattern to include in the marketing materials, business cards and email signature.