Landlords are required by law to protect your deposit with one of three government protection scheme. If your landlord does not protect your deposit with one of the three tenancy protection schemes within 30 days of receiving the deposit they are liable to a penalty of between 1-3 times the amount of deposit paid for each breach. Deposit Hero assist Tenants in enforcing rights against Landlords and obtaining compensation on a 'No Win No Fee' basis.
We highly recommend Funky Vibes who handle all of our marketing both on and off line. They provide a creative, costs effective, no fuss service which all businesses could benefit from regardless as to the industry.

Rob Boon – Owner
THE CHALLENGE
My Deposit Hero came to us as a brand new start up, with no branding or marketing materials and a fixed budget.
As a start-up business, they needed a logo, brand guidelines creating, and all of their basic marketing materials designing in an eye-catching way so as to grab people's attention, whilst also resonating with their target market.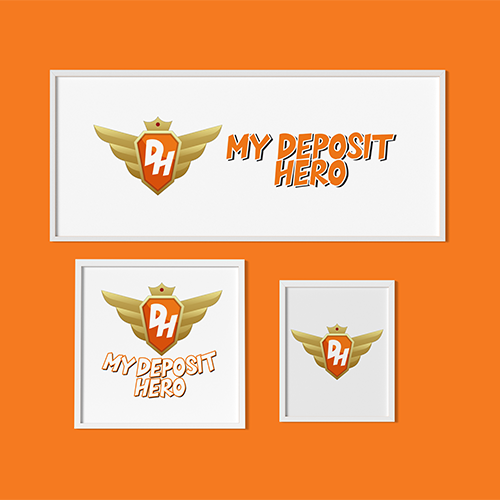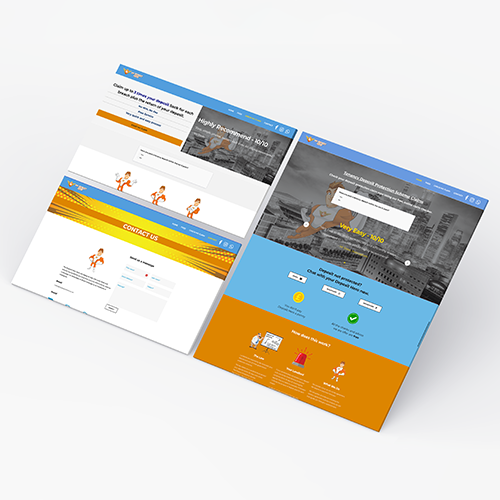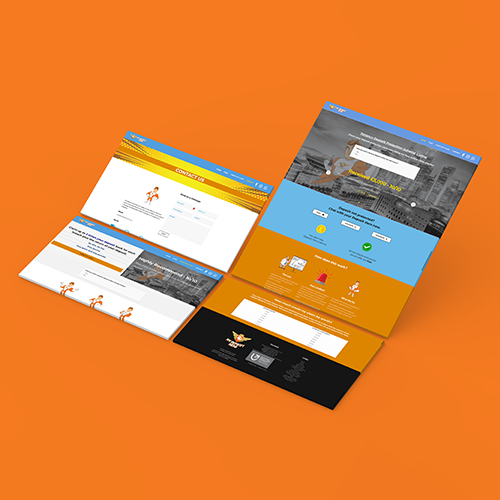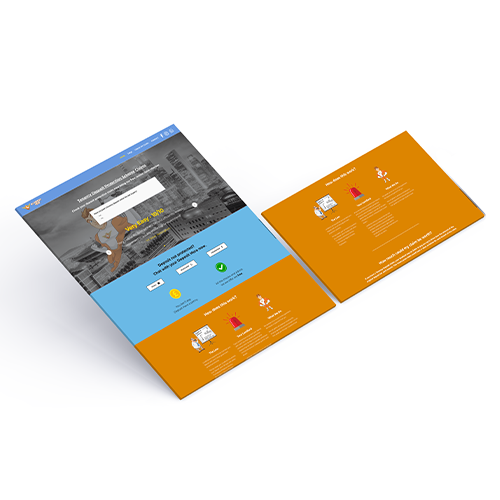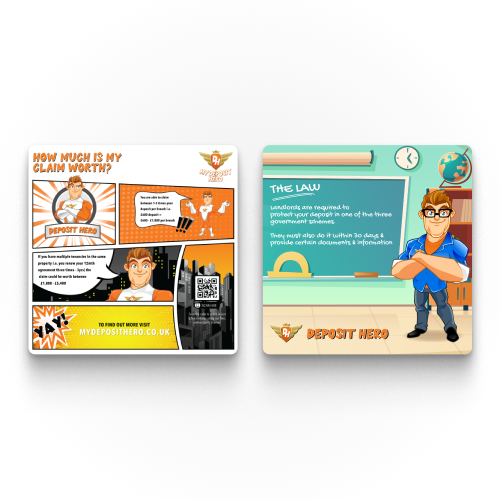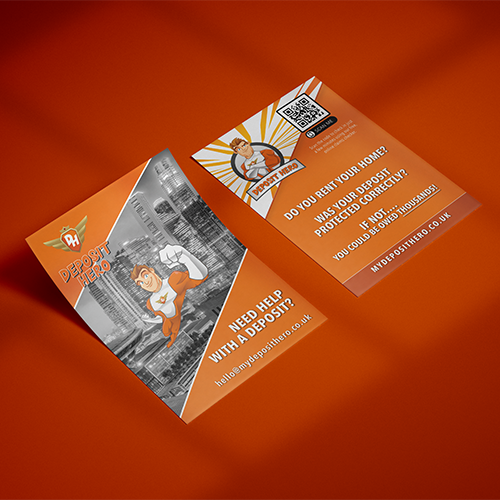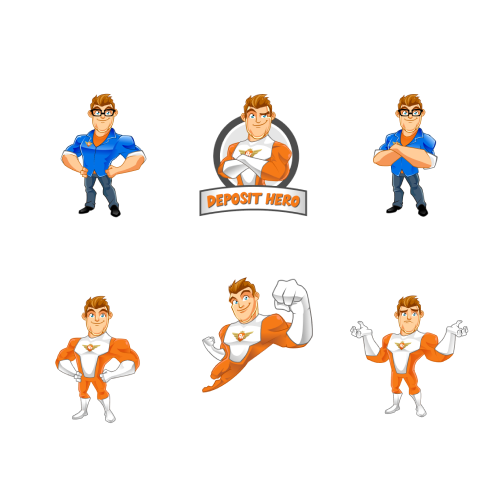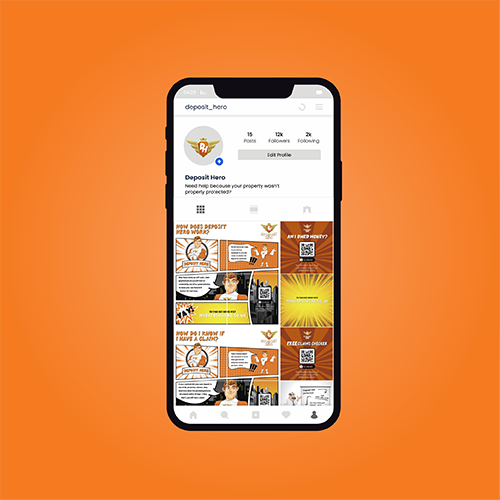 THE SOLUTION
The nature of their service requires a lot of information and explanation about people's rights and the laws governing that area being communicated. With the name having already been chosen by the client, it was obvious that we would need to go for a superhero brand style.
The bright colours and comic book type branding we came up with would work in attracting attention as per the client's brief, and the character allowed for a personalised way of communicating the large amount of information and guidance they provide.
We then carried this styling through their website, marketing literature and social media graphics.