My Marketing Guy is owned by Chris Roxburgh, who has been involved in marketing for his entire career, including the last 9 years in his consultancy role with My Marketing Guy. As an independent Marketing Consultancy and Social Media Trainer, Chris helps clients to write and implement social media marketing strategies that will deliver lasting benefits to their businesses.
I highly recommend Funky Vibes Marketing for anyone in need of creative and effective marketing services. Their team is friendly, attentive, and truly understands their clients' needs.
Thank you, Funky Vibes Marketing, for a job well done!
Chris Roxburgh – Founder
THE CHALLENGE
We love working collaboratively with other marketing experts, and so were delighted to be asked to help My Marketing Guy with their branding. Chris needed a services brochure, email signature and some social media graphic templates to best showcase their expertise in social media marketing, The company was looking for a fresh brand identity to appeal to their target audience.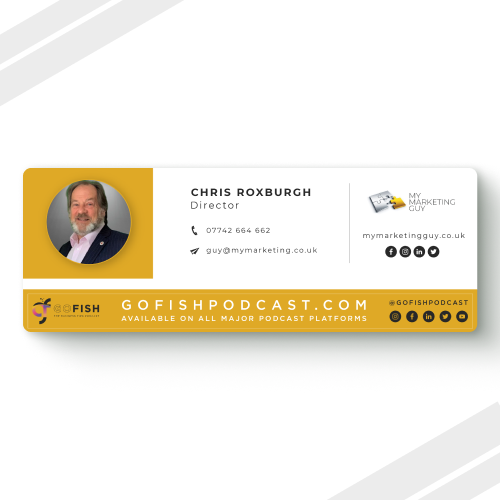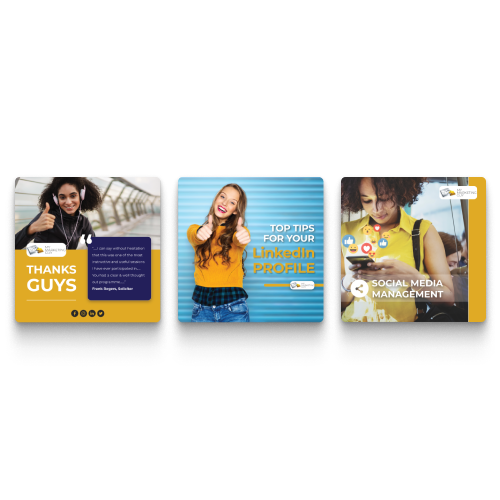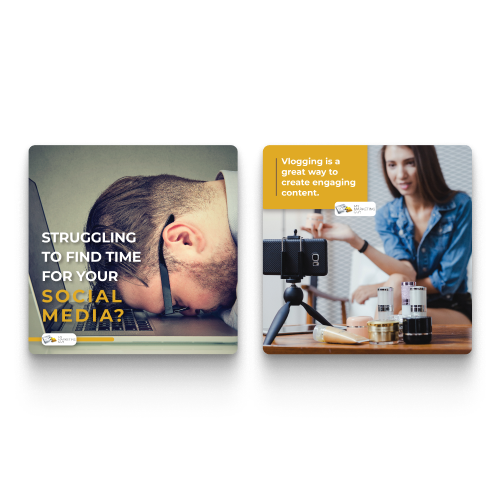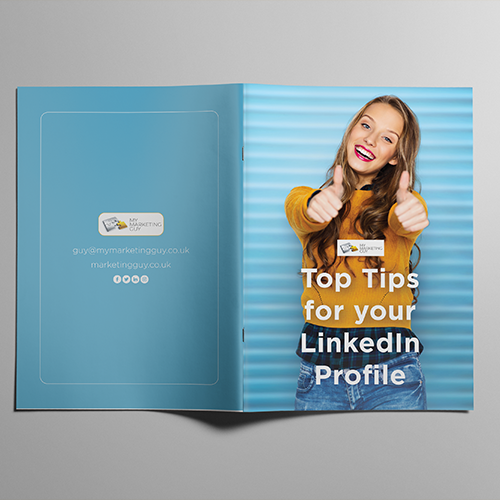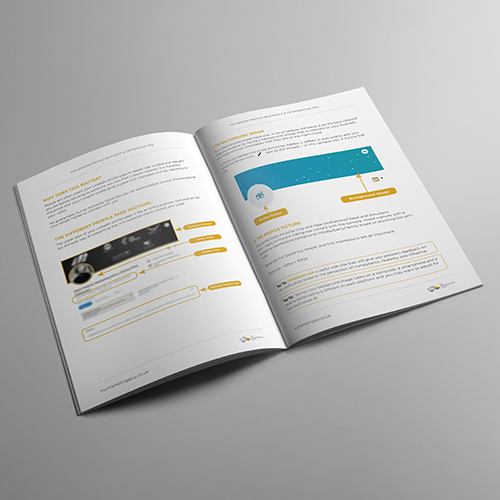 THE SOLUTION
After discussing what message they wanted to portray with their branding, our approach was to utilise the yellow from their logo to portray as feeling of positivity and optimism . My Marketing Guy enable their clients to promote their business on social media through training and support. We wanted their materials to feel inspiring and empowering. The blue added a good contrast to the yellow and symbolises power and control. With the addition of positive imagery we were able to reemphasise the message of the colours.
Chris is also one of the hosts of the Go Fish podcast, which provides business tips and advice. We produced a promotional advert for My Marketing Guy to be played within each episode.