THE CHALLENGE
My Mentor NW came to us as a brand new start up, with no branding or marketing materials and a fixed budget.
As a start-up business, they needed a logo, brand guidelines creating, and all of their basic stationary materials designing. Due to the nature of their industry and services, it was important that any branding portrayed a bright, positive message to resonate with their target market.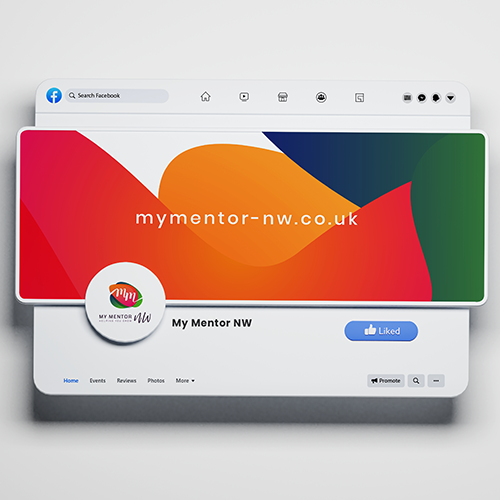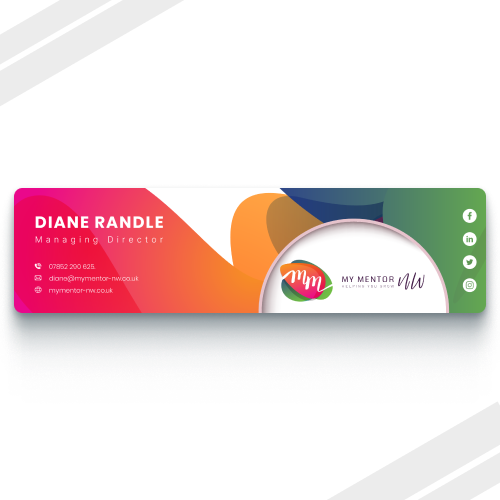 THE SOLUTION
With My Mentor NW's target audience being children, we felt their branding needed to be bright and powerful. We wanted the colours and shapes to feel friendly and engaging, but whilst ensuring the appearance remained professional, given the serious nature of their work.
The fonts we selected were rounded for a softer appearance, just as the geometric shapes incorporated within the logo and brand imagery used within the email signatures and social media profiles.