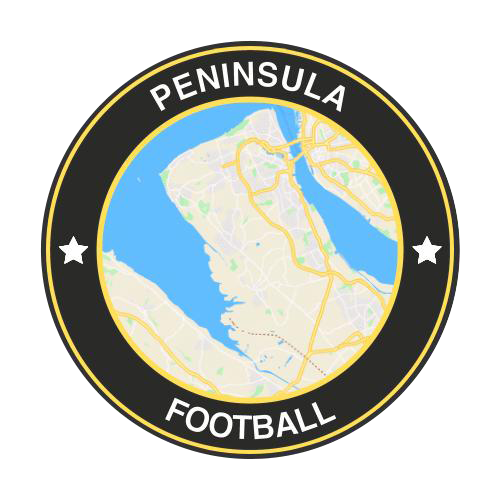 PENINSULA FOOTBALL COACHING
Peninsula Football is made up of a team of highly motivated, innovative football coaches whom amongst them share years of coaching experience across the globe.
They provide the best possible footballing experience to every player they work with and their professional and highly experienced team can cater for player's of all abilities.
Funky Vibes is by far the best marketing Guru i've come across. Their personal approach to your business gives you confidence in what services they provide. I cant thank them enough for everything they've done for my business.

Zak Amans – Founder
THE CHALLENGE
Peninsula Football run annual football tournaments for local junior teams. We were asked to design an information booklet that would be handed out to all parents and coaches detailing the time and location of each fixture.
They also required a map showing the layout of the pitches and market stalls/food vendors + adverts for the event sponsors.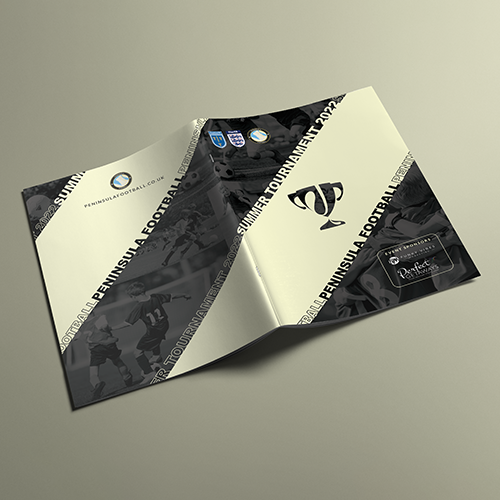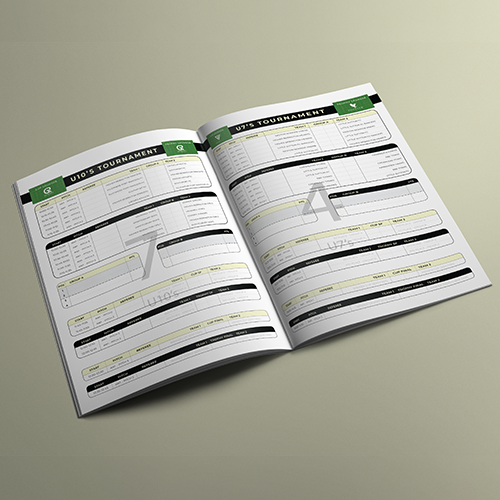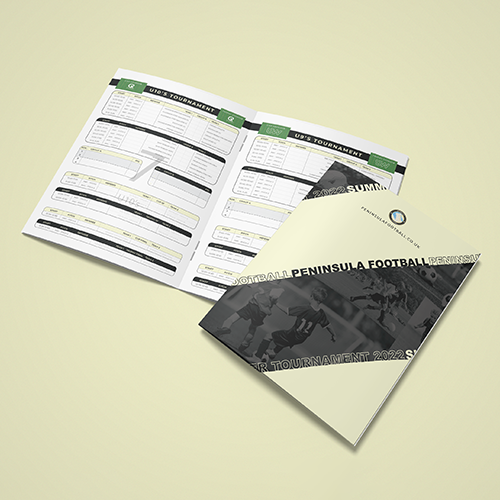 THE SOLUTION
With there being no brand guidelines save for the business logo (or badge as it is properly better described), we were asked to provide a design based with no specific direction. 
We pulled the gold and black from the badge to act as brand colours, but otherwise created a design that included fonts and layouts which could act as the start of a brand style going forward. 
We ensured each age group page had the means for people to easily fill in the scores to keep track of things, as well as two full page adverts for the event sponsors which were done in their own brand colours. The white background of the other pages meant these stood out well and grabbed the attention of the reader.