RM ROOFING & CONSTRUCTION
RM Roofing & Construction were established over a decade ago and during that time have built a reputation of quality and professionalism throughout the North West. Accredited by the NFRC for excellence, they deliver great customer service and superb work every time.
NFRC is the largest and most influential roofing trade association in the UK, promoting quality contractors and quality products, ensuring that its members are at the forefront of all roofing developments.
NFRC actively ensures that all members offer high standards of workmanship and sound business through a strict code of practice and vetting procedure, including site inspections and adhering to the Government endorsed standards. The Federation also offers technical advice, guidance to facilitate your training requirements and represents member interests to the wider construction industry and government.
THE CHALLENGE
Whilst a well establish and success business, RM Roofing came to us with only a logo and some basic branding guidelines. We were tasked with establishing a brand style that could be replicated throughout the company's marketing materials.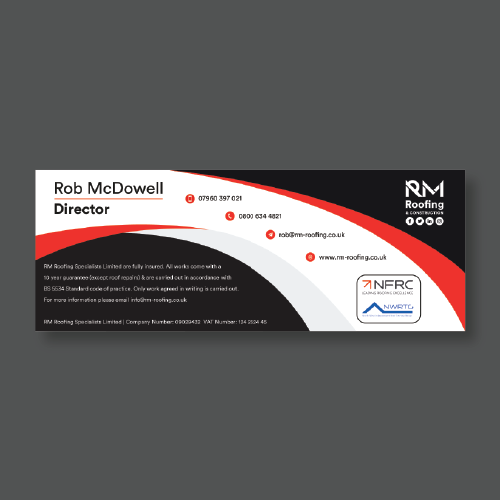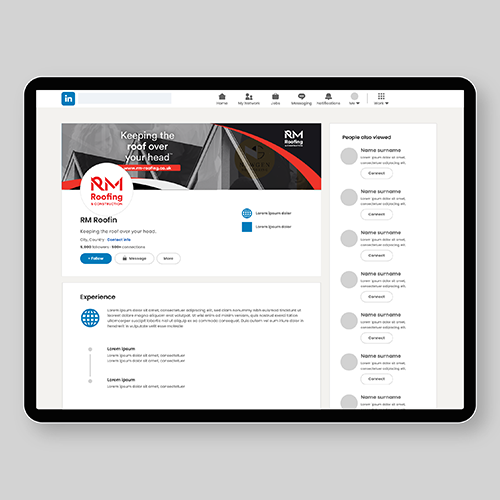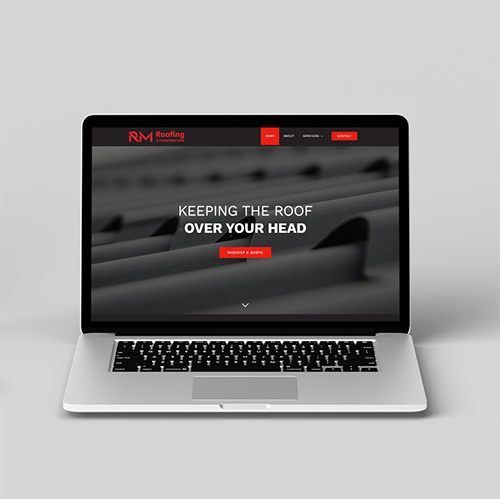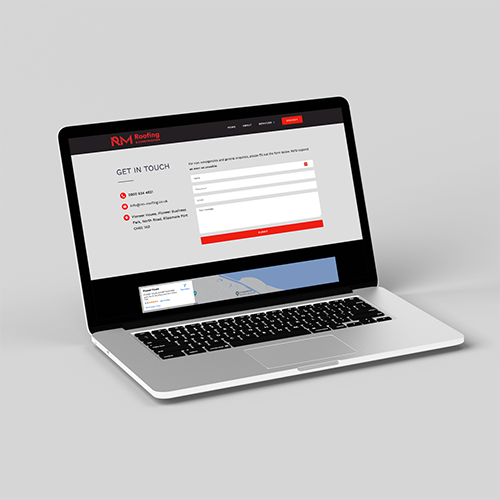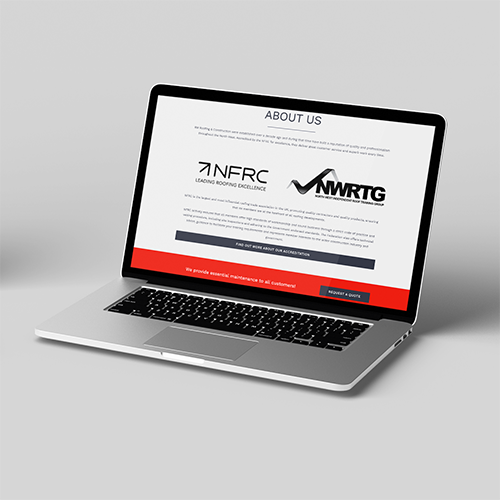 THE SOLUTION
Quite often small sized construction companies get by with little, if any branding. Quite often they will have a basic logo and usually that is about it. Very few have a website, and any marketing materials are done without any thought to creating a brand structure.
RM Roofing's success meant they were fast moving from being a small business into the medium category. To enable them to maintain, and indeed grow the business, they would need to enhance their marketing. We advised them to create a brand style that would clearly elevate them above the 'small businesses' who got by with just a logo. The professional looking aesthetics and materials would reflect the company's growth, success and reassure prospective customers that they were reliable, professional and good at what they do.
We achieved this by properly branding marketing materials such as email signatures, business cards, flyers and signs to hang from the scaffolding and A-frame boards to promote them whilst on site. In addition, we have build RM Roofing a website which provides further information to prospective customers, showcasing their credentials as the best people for the job.
As a result of the work we have and continue to undertake, the customer experience from start to finish is supported by professional materials.