Silk Dental are a team of experienced, caring professionals, dedicated to providing the essential care Clients and their families need for long-lasting beautiful smiles and excellent oral health. They believe in listening to patients, offering personal, detailed consultations and providing a treatment plan that works for their Clients.
They pride themselves on going above and beyond to support their Clients, whether it's due to emergency dental care, are planning multiple appointments to makeover a smile or simply as a result of routine appointments. They strive to ensure their welcoming dental clinic has a relaxed, friendly atmosphere, helping Clients to feel at ease throughout their visit.
I have dealt with several marketing companies before. They have ideas that have really worked and the team are professional, speedy and the content is always of the highest standard.

Hassan Maan – Owner & Principle Dentist
THE CHALLENGE
When the owners of Silk Dental took over the Practice, the new team wanted to rebrand everything so it aligned with their new vision of a more modern and high end service – the aim being to attract more private clients.
This meant a top to bottom revamp, from logo & website right the through to social media, marketing materials & their interior!
We were set the challenge of helping them achieve this high level goal, improving the customer experience and helping them to attract the right clients who would benefit from the new skills and specialisms that the team now offer.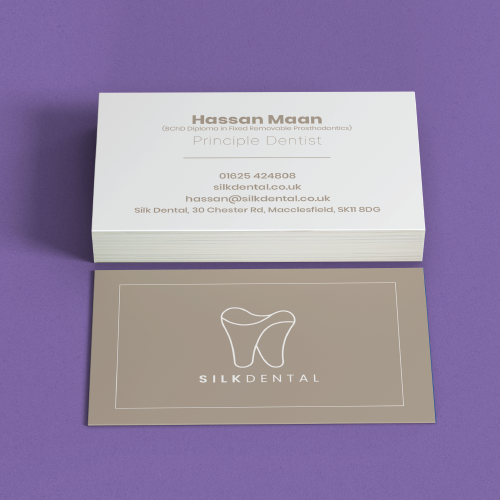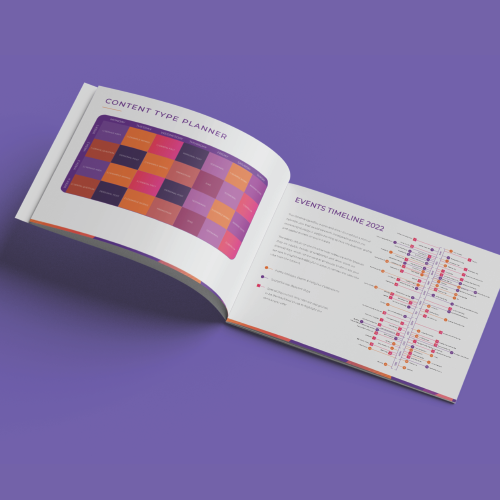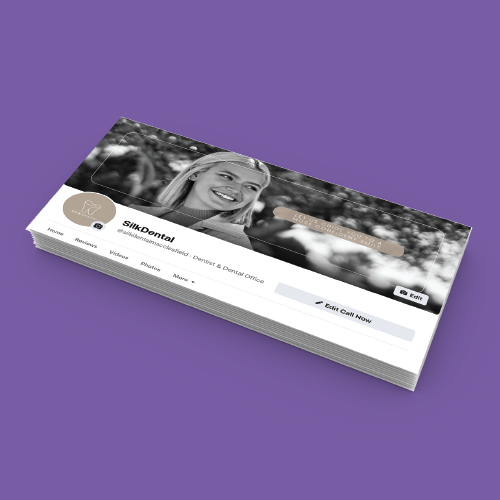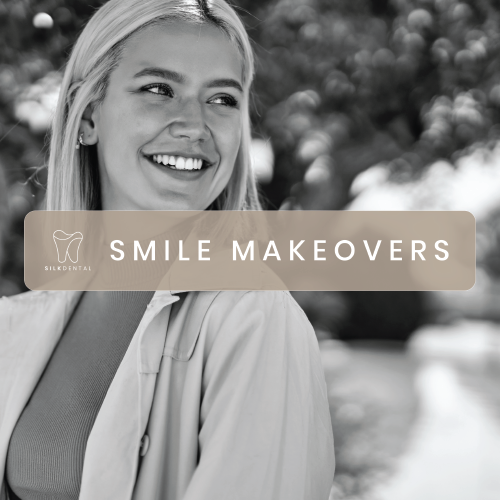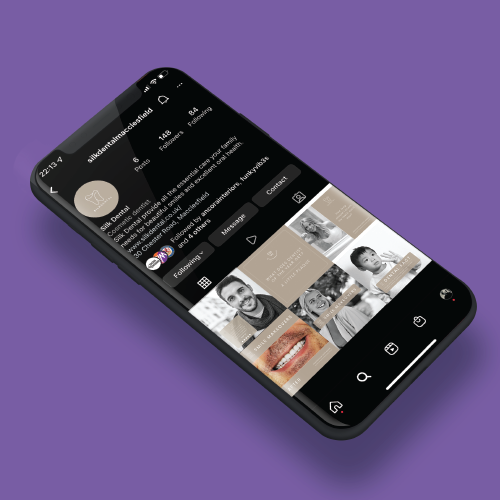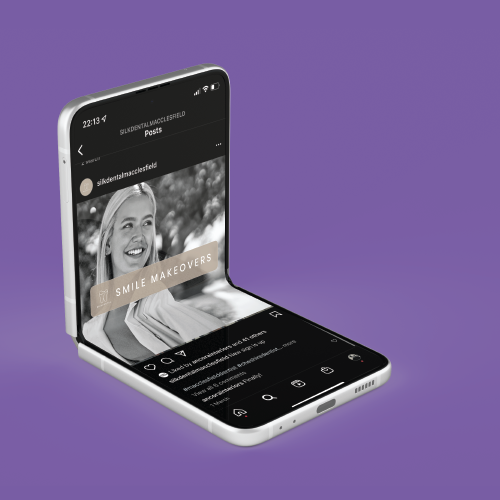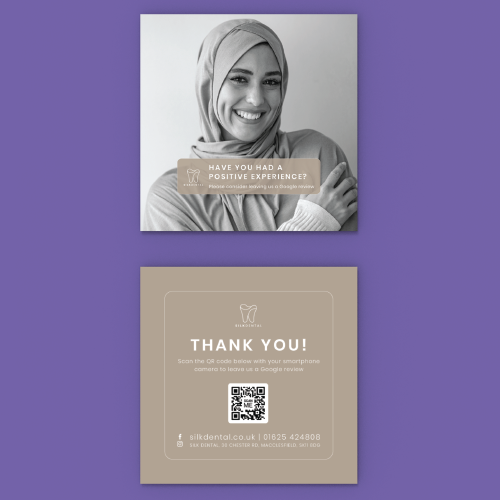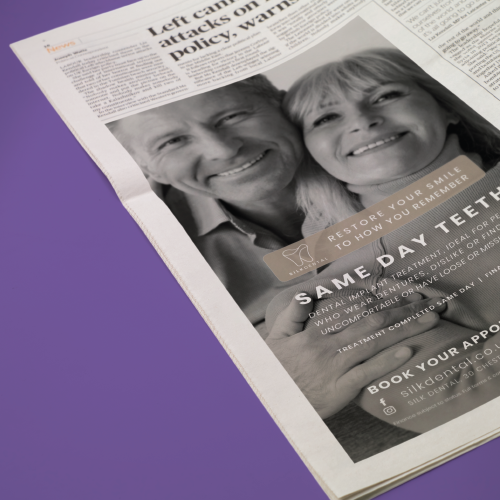 THE SOLUTION
Following several hours of collaborative discussions and market research into the dental sector, we set about creating the foundations upon which Silk Dental could engage with their ideal client and stand out from the noise of their competitors.
We started literally with the foundations by redesigning the interior of the surgery to match their new branding. With the use of some clever 3D virtual designs, we presented our concept and within weeks we got to work getting rid of the old black and purple interior, clunky furniture and lighting and replaced it with a clean fresh look to match their modern slick branding. We even helped to improve the curb appeal outside with new signage & planting.
We also started work on overhauling their social media channels, including the development of a digital plan which included ideas for content and templates which can be regularly posted to showcase specific elements of the business as well as present a new layout and ideas for video content which is a really important part of engaging audiences. We continue to collaborate with the team on recording their video content and editing to ensure a professional finish.
Marketing materials such as business cards, customer review cards, referral packs and adverts have also been designed, having established a branding framework which will form the parameters for future work.
As one of our retainer clients, we get the opportunity to work closely with the team to ensure that all their marketing needs are perfectly aligned to their business strategy and through our detailed monthly meetings, they know in advance what the plans are so they have peace of mind that everything is under control.