Squadrone Media are licensed to operate drones on a commercial basis anywhere in the United Kingdom and Europe.
Established in May 2019, they are PfCo licensed, DBS checked, fully insured drone specialists.
Their services entail film and photography using drones for commercial promotion, real estate, land and property inspection to name but a few applications.
Funky Vibes created an identity that reflected our style and made us even more proud to tell the world about what we do. Their support is the reason why we continue to grow as a business
THE CHALLENGE
Squadrone Media were a start-up company that had no logo, brand guidelines or any other marketing components with which to promote their services.
The challenge was to create an identity that would make them stand out from their competitors in what is a niche industry, presenting a fresh, modern style, but whilst also displaying the professionalism and attention to detail required to comply with the various forms of legislation, to provide a piece of mind to prospective customers.
Being a start-up business there was also a limited budget to work with, meaning we needed to map out a a marketing strategy to prioritise which tools they needed in which order so as to maximise their budget.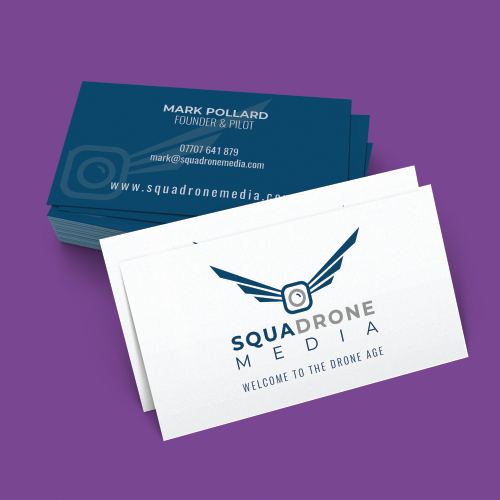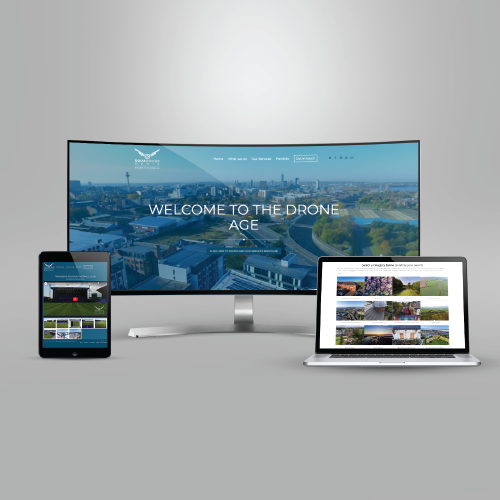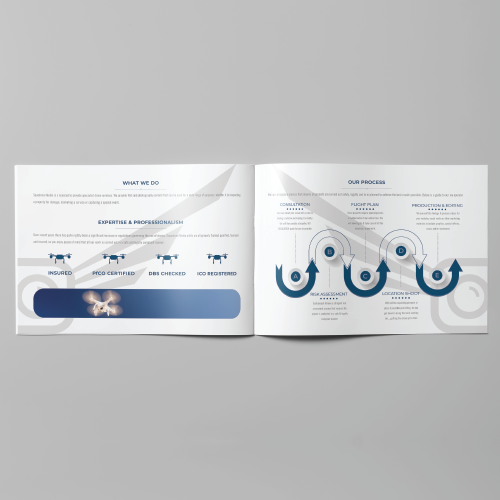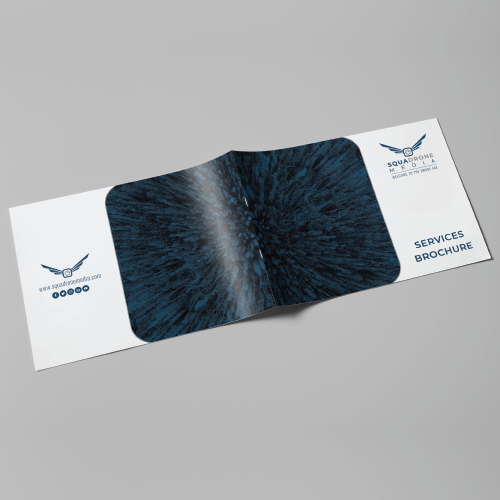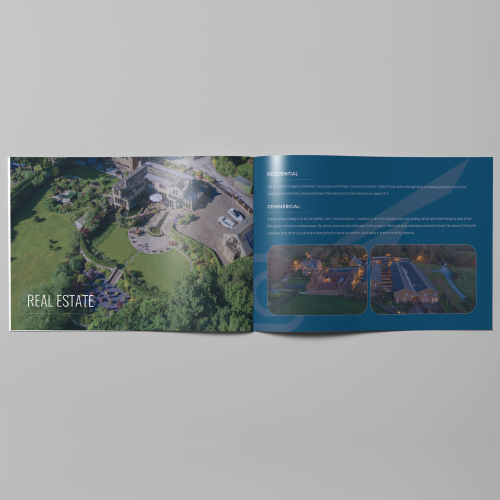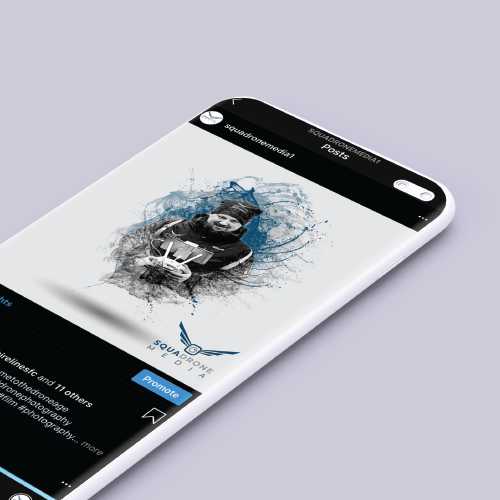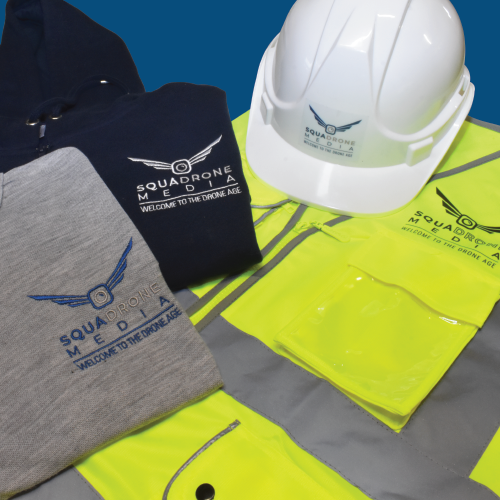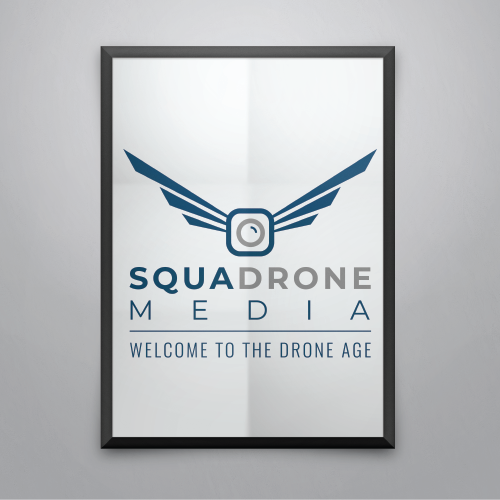 THE SOLUTION
We started by providing a marketing plan to allow us to maximise the budget available having regard to the challenges and requirements within the industry.
Once we fully understood the sector we created a brand identity and logo which would form the foundations of any future marketing elements. The style was clean, professional and modern in line with our brief.
Having created a foundation upon which to build, we designed a website that would fully exhibit the range of services, along with a brochure that could be printed or electronically sent to prospective clients. This would allow them to educate prospects in the benefits of their services which are perhaps so niche and unique they are not necessarily fully understood.
We have also created a social media identity, along with video and graphic content and supplied them with branded clothing and equipment which means when they are out on site, people who stand and watch the drone with interest, also see the name of the company, which may lead to future opportunities.
We continue to work with Squadrone Media on an ongoing basis to help build up their customer base and to meet their marketing requirements as they grow.