Strat Comms are a dedicated team of UK and international experts that bring together the latest thinking, innovation and best practice in generating support for important causes.
For over 25 years they have been helping charities and non-profits redefine their fundraising & campaigns, we deliver results and supporter experience through our consulting, strategy and research work, and the implementation of integrated multi-channel, digital and telephone campaigns.
The Stratcom UK call centre was set up in response to a growing demand for a high-end, tailored phone offering which is backed by strategic planning, innovation and a focus on evolving the channel and its use as a tool to build engagement, deepen relationships and grow life time value. It's not always about asking for money: but when it is, we're the best at that too!
THE CHALLENGE
The guys already had a logo and website which provided a brand style. We were asked to design business cards, email signatures, social media banners to reflect the website style and a brochure detailing their services.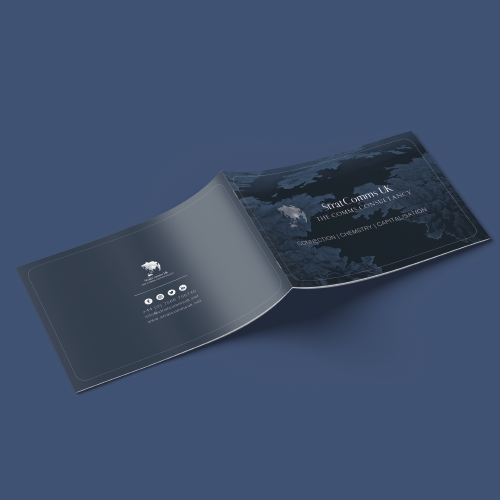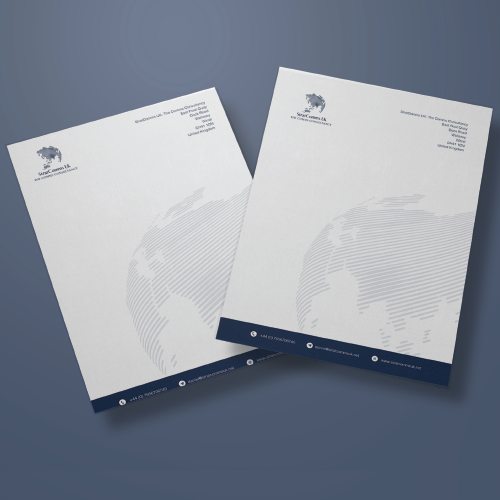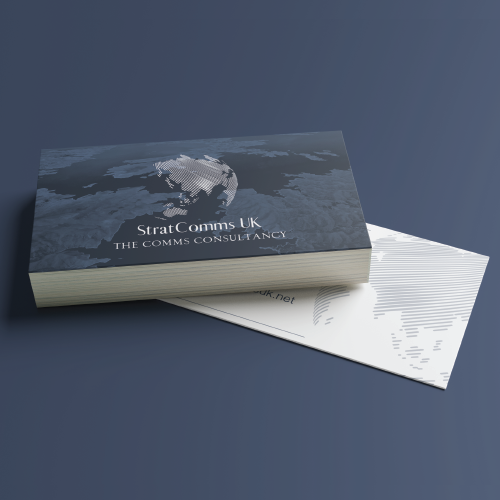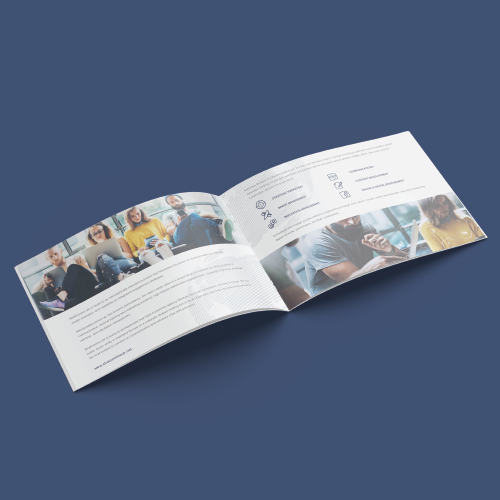 THE SOLUTION
The scope for designs was limited by the existing brand style used by the client's website. There was no plan to update/modify this and so we needed to ensure any design was in keeping with the existing feel and aesthetic.
The company promotes the fact that they deal with a lot of international clients. The imagery was there used to portray this fact and to incorporate their logo.
The brochure was clean, simple and modern, to appeal to the type of progressive clients they were looking to attract.