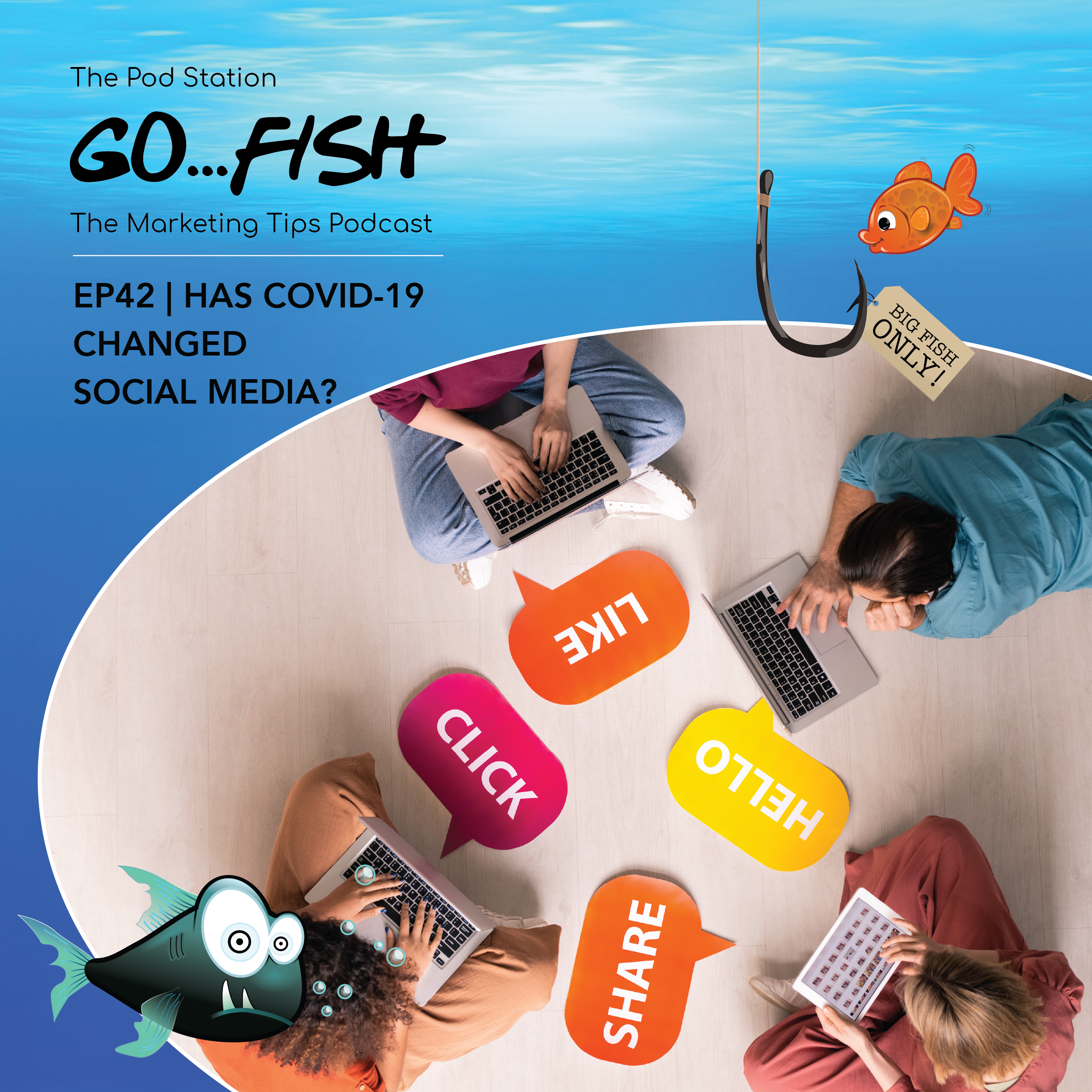 SUBSCRIBE TO LISTEN ON YOUR DEVICE
EPISODE 42
HAS COVID-19 CHANGED SOCIAL MEDIA HABBITS?
Our use of social media has changed dramatically during the pandemic lockdown as people seek company and connection with friends and family, entertainment during the countless hours at home and information when looking to find or buy something online.
In fact industry statistic show a huge increase in the time we spend on social media, but is what we now expect to see different to pre-COVID-19? Our team look at whether this is the case and how businesses can ensure their message meets current demands.
Here is the link to an amazing Twitter chain mentioned in the show.
And here is the link to this weeks tool tip: Promo Republic
The Go Fish podcast is hosted by our very own Mark Pollard and designed to help you make the most of your marketing budget. Each episode we discuss a topic to provide insight, advice and some tips to help businesses benefit with the help our co-hosts Chris Roxburgh and Elaine Atherton, plus specialist guests.
f you would like to get in touch to ask a question or suggest a topic please email gofish@thepodstation.co.uk or check us out on Facebook, Instagram, Twitter and LinkedIn – @go-fishmarketing