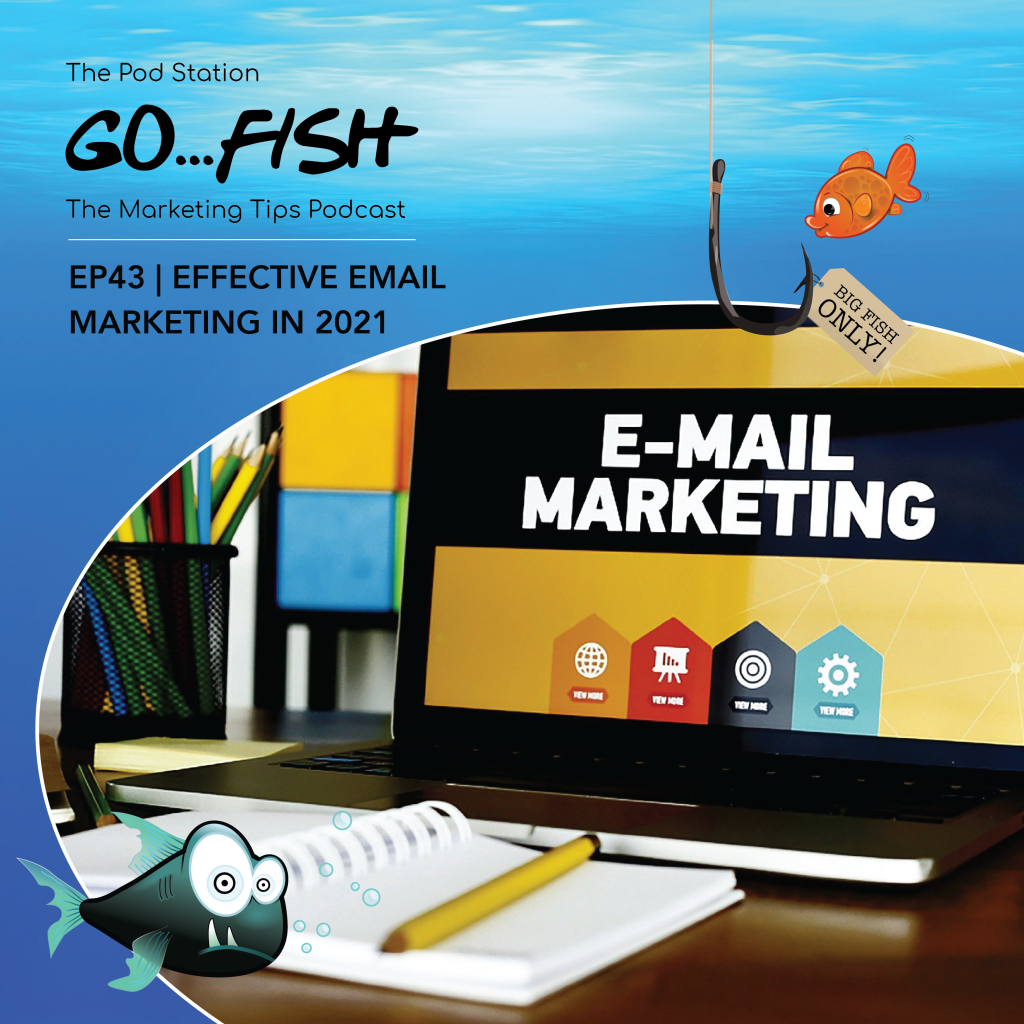 SUBSCRIBE TO LISTEN ON YOUR DEVICE
EPISODE 43
THE SECRETS TO EFFECTIVE EMAIL MARKETING
How many of you want a mailing list for your business? How many have a 'subscribe here' option on their website which never gets used? Would you like to correct both of these problems?
In this episode the team are joined by email marketing expert Ian Brodie to discuss the secrets of how to effectively and legally build up your mailing list and then use it to generate work.
If you would like to know more about Ian you can contact him on LinkedIn or visit his website ianbrodie.com
You can also find his book on the topic by clicking here
The Go Fish podcast is hosted by our very own Mark Pollard and designed to help you make the most of your marketing budget. Each episode we discuss a topic to provide insight, advice and some tips to help businesses benefit with the help our co-hosts Chris Roxburgh and Elaine Atherton, plus specialist guests.
f you would like to get in touch to ask a question or suggest a topic please email gofish@thepodstation.co.uk or check us out on Facebook, Instagram, Twitter and LinkedIn – @go-fishmarketing