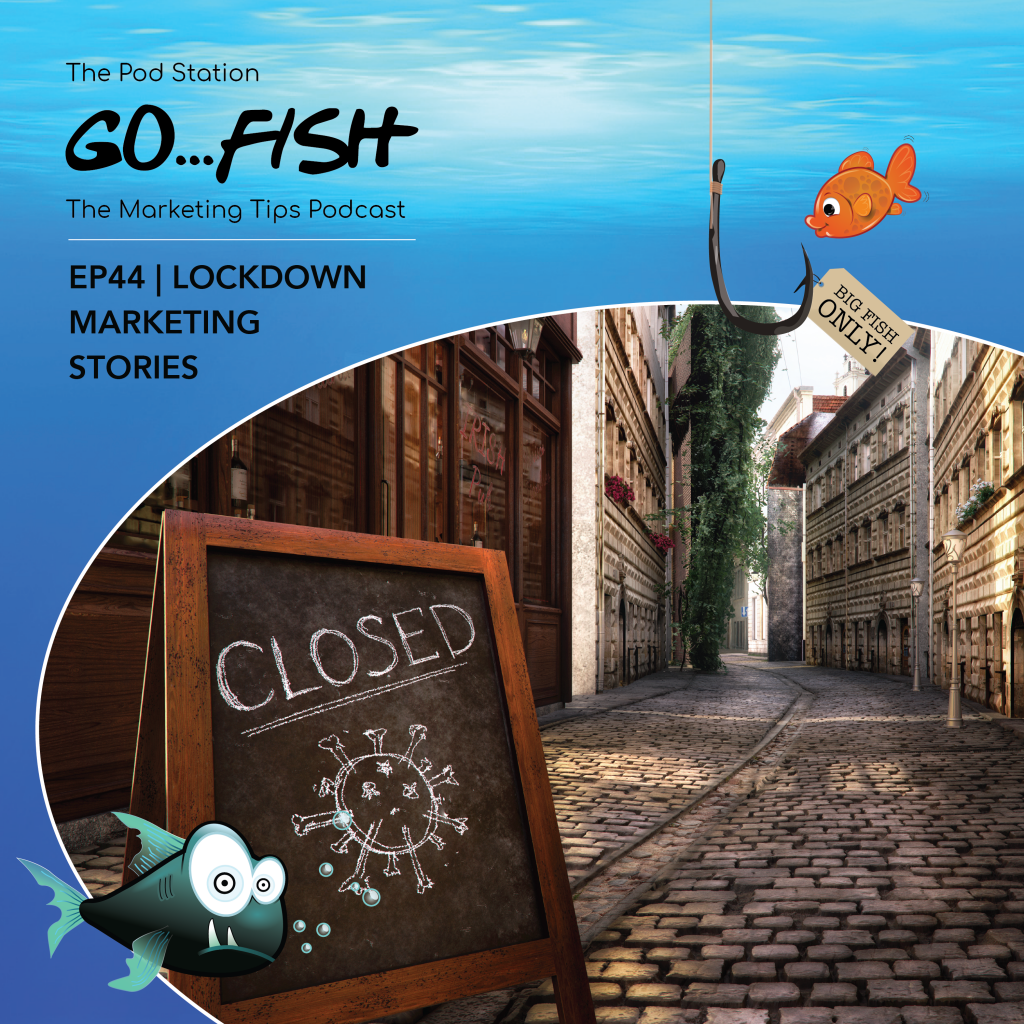 SUBSCRIBE TO LISTEN ON YOUR DEVICE
EPISODE 44
LOCKDOWN STORIES
It's been a tough ol' 12 months for businesses but we wanted to inspire people with some stories about businesses who have faced down the challenges and come up with great solutions to keep things going.
In this episode the team are joined by Rob McDowell of RM Roofing who talks about how they have taken advantage of demand in property improvements. For more information about RM Roofing's services you can contact them by email  info@rm-roofing.co.uk or by calling 0800 6344 821
Plus branding photographer Sarah White of Sarah White Photography who discusses the clever adaptations she has made to her services due to being unable to meet face-to-face. For more information about Sarah's services email sarah@sarahwhitephotography.co.uk
The Go Fish podcast is hosted by our very own Mark Pollard and designed to help you make the most of your marketing budget. Each episode we discuss a topic to provide insight, advice and some tips to help businesses benefit with the help our co-hosts Chris Roxburgh and Elaine Atherton, plus specialist guests.
f you would like to get in touch to ask a question or suggest a topic please email gofish@thepodstation.co.uk or check us out on Facebook, Instagram, Twitter and LinkedIn – @go-fishmarketing