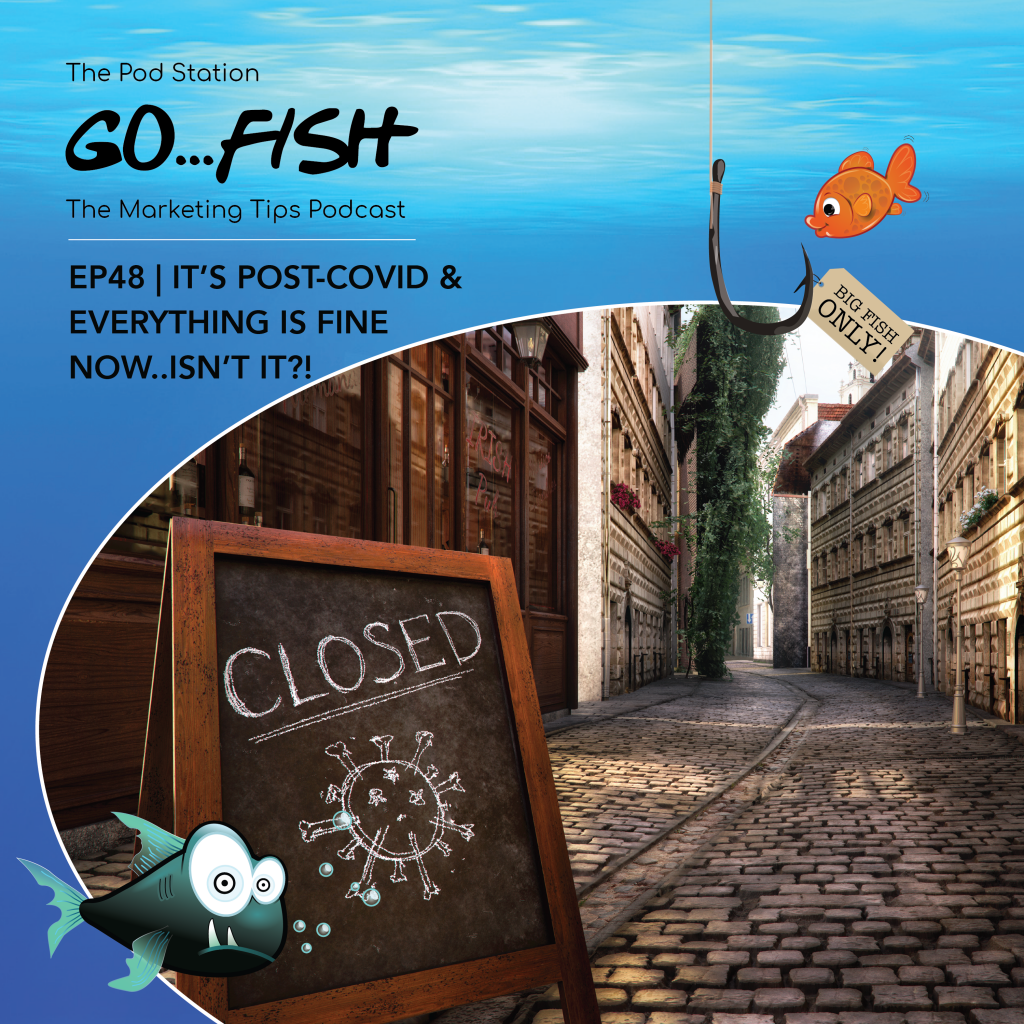 SUBSCRIBE TO LISTEN ON YOUR DEVICE
EPISODE 48
COVID HAS ENDED & ALL IS FINE NOW…ISN'T IT?!
We keep being told we are reaching the end of the tunnel after an 18 month nightmare for many businesses and perhaps not so much for others, but is that really the case? How are businesses doing now and if they are not at 100%, when might that be likely?
In this episode the gang interview three business owners from three different sectors to see how they have been affected by the pandemic, where they are at now and what the future holds to perhaps uncover the truth in the SME world.
A huge thank you to our amazing guests who's contact details can be found below:
Eliel Wallace
Viking Fit
elialwallace@gmail.com
Craig Greenwood
EverKool
0151 453 0224
Craig@everkool.co.uk
everkool.co.uk
Dave Palmer
Perfect Getaways
0333 555 2223
dave@perfectgetaways.co.uk
perfectgetaways.co.uk
The Go Fish podcast is hosted by our very own Mark Pollard and designed to help you make the most of your marketing budget. Each episode we discuss a topic to provide insight, advice and some tips to help businesses benefit with the help our co-hosts Chris Roxburgh and Ishtar Ali, plus specialist guests.
f you would like to get in touch to ask a question or suggest a topic please email gofish@thepodstation.co.uk or check us out on Facebook, Instagram, Twitter and LinkedIn – @go-fishmarketing