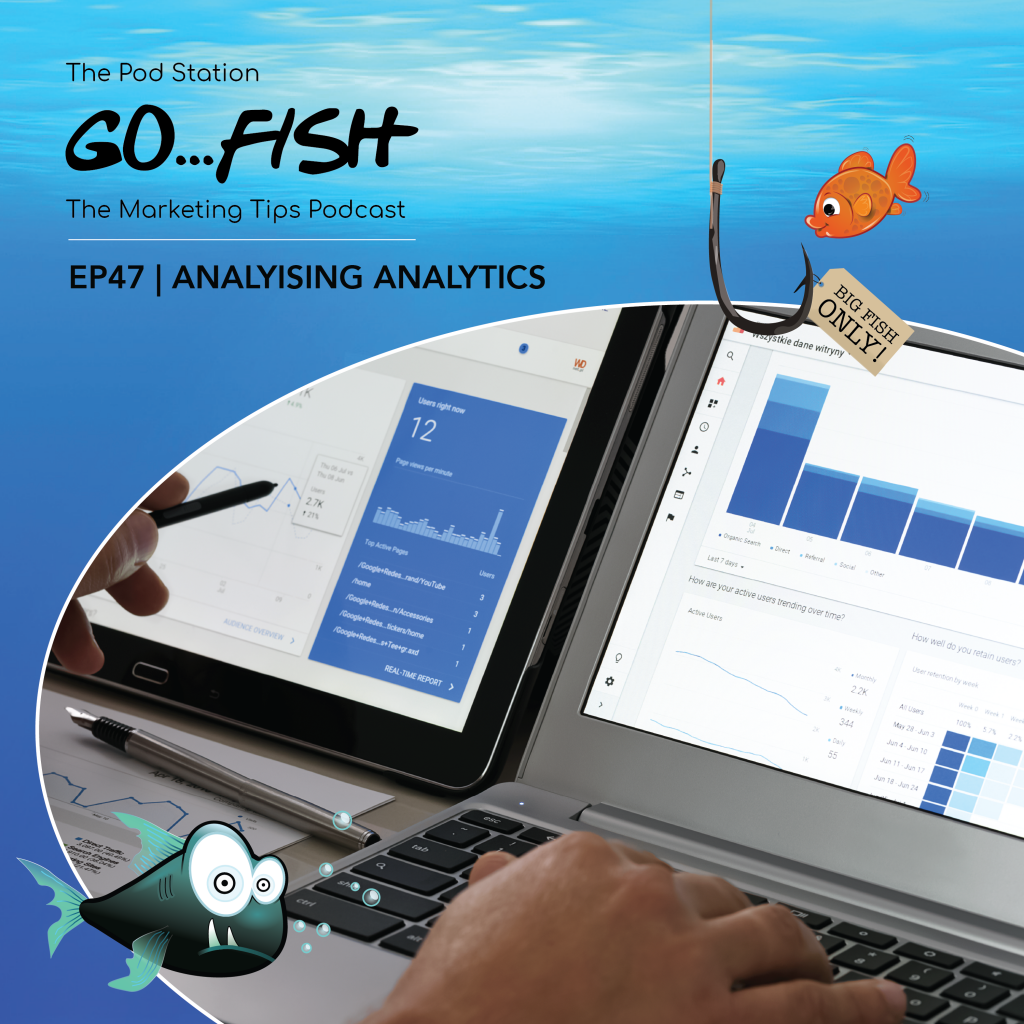 SUBSCRIBE TO LISTEN ON YOUR DEVICE
EPISODE 47
ANALYSING ANALYTICS
Analysing your business, your prospects & customers is a great way to understand where your work comes from, where you might find new customers & how you might improve your service to attract even more! The problem is there is so much analytical data out there where do you start & do you have time & is it actually that beneficial?
In this episode the team dig into the subject and debate the pros & cons of analytics to help you better understand the answers to these questions.
Here is this episodes recommended; Tool Tip – HotJar
The Go Fish podcast is hosted by our very own Mark Pollard and designed to help you make the most of your marketing budget. Each episode we discuss a topic to provide insight, advice and some tips to help businesses benefit with the help our co-hosts Chris Roxburgh and Ishtar Ali, plus specialist guests.
f you would like to get in touch to ask a question or suggest a topic please email gofish@thepodstation.co.uk or check us out on Facebook, Instagram, Twitter and LinkedIn – @go-fishmarketing