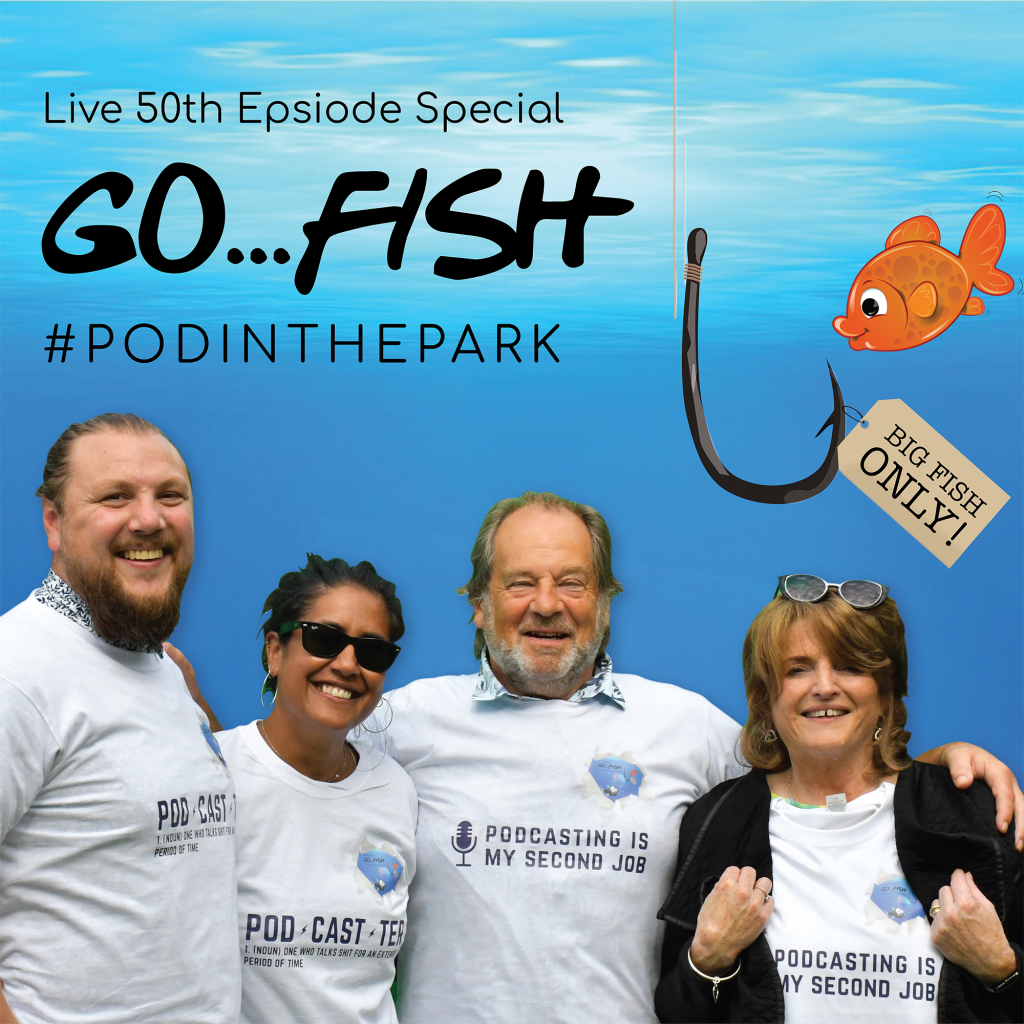 SUBSCRIBE TO LISTEN ON YOUR DEVICE
EPISODE 50
THE POD IN THE PARK
We made it to 50 episodes, and to celebrate the occasion, our gang took a trip to The Anchor Inn, Irby for a live show featuring former guests, brand new faces & a one-off special return of our beloved former host Elaine Atherton.
To mix things up, this episode delves into the minds of our hosts so you can learn more about what makes them tick, as well as discussing a range of interesting and current business topics with our guests.
If you'd like to watch the live video feed simply visit the Go Fish Marketing Facebook and Instagram pages.
The Go Fish podcast is hosted by our very own Mark Pollard and designed to help you make the most of your marketing budget. Each episode we discuss a topic to provide insight, advice and some tips to help businesses benefit with the help our co-hosts Chris Roxburgh and Ishtar Ali, plus specialist guests.
If you would like to get in touch to ask a question or suggest a topic please email gofish@thepodstation.co.uk or check us out on Facebook, Instagram, Twitter and LinkedIn – @go-fishmarketing