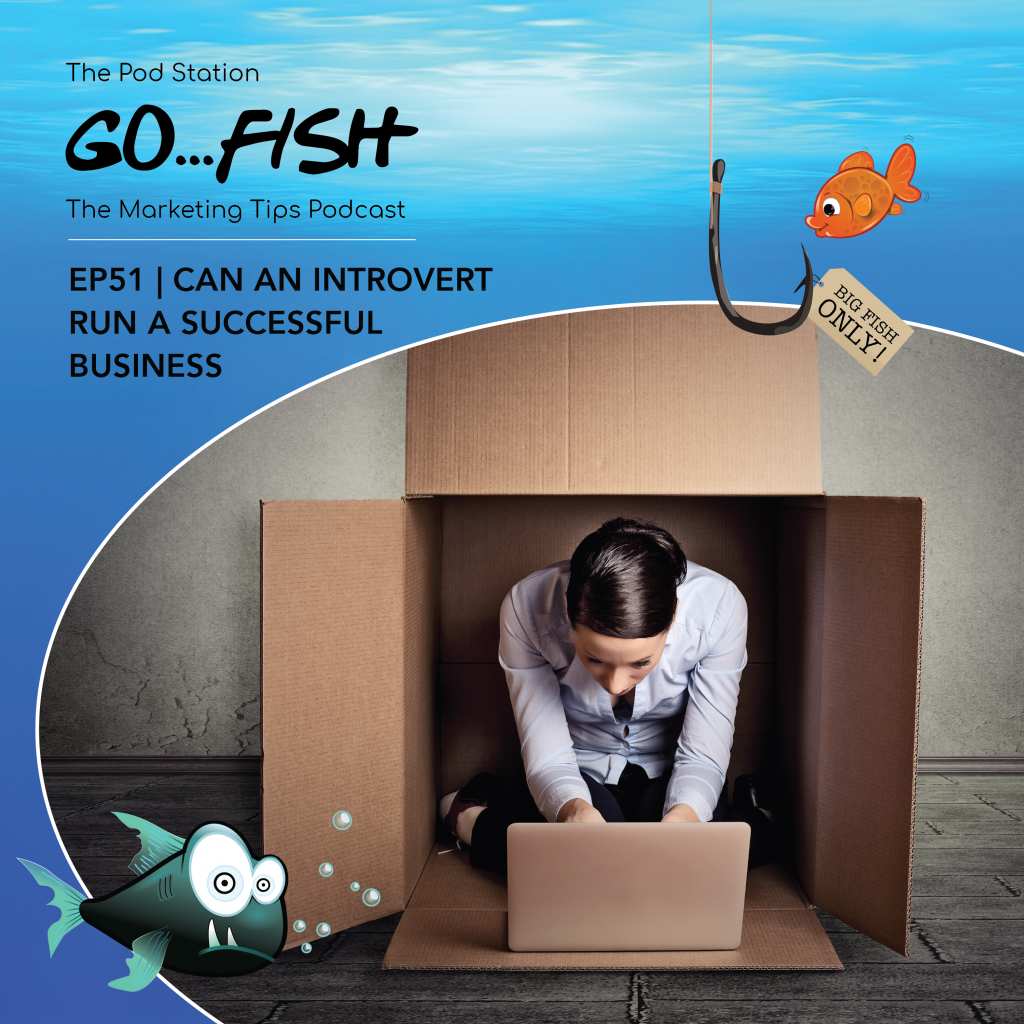 SUBSCRIBE TO LISTEN ON YOUR DEVICE
EPISODE 51
CAN AN INTROVERT RUN A SUCCESSFUL BUSINESS?
Running a business requires many attributes and skillsets, some of which you may never have anticipated needing nor perhaps used before.
This week the gang discuss whether introverts make good business owners. Are you forced to become less introvert by virtue of becoming a business owner? Is it not necessarily a weakness and is anything ever that black and white?
The Go Fish podcast is hosted by our very own Mark Pollard and designed to help you make the most of your marketing budget. Each episode we discuss a topic to provide insight, advice and some tips to help businesses benefit with the help our co-hosts Chris Roxburgh and Ishtar Ali, plus specialist guests.
If you would like to get in touch to ask a question or suggest a topic please email gofish@thepodstation.co.uk or check us out on Facebook, Instagram, Twitter and LinkedIn – @go-fishmarketing