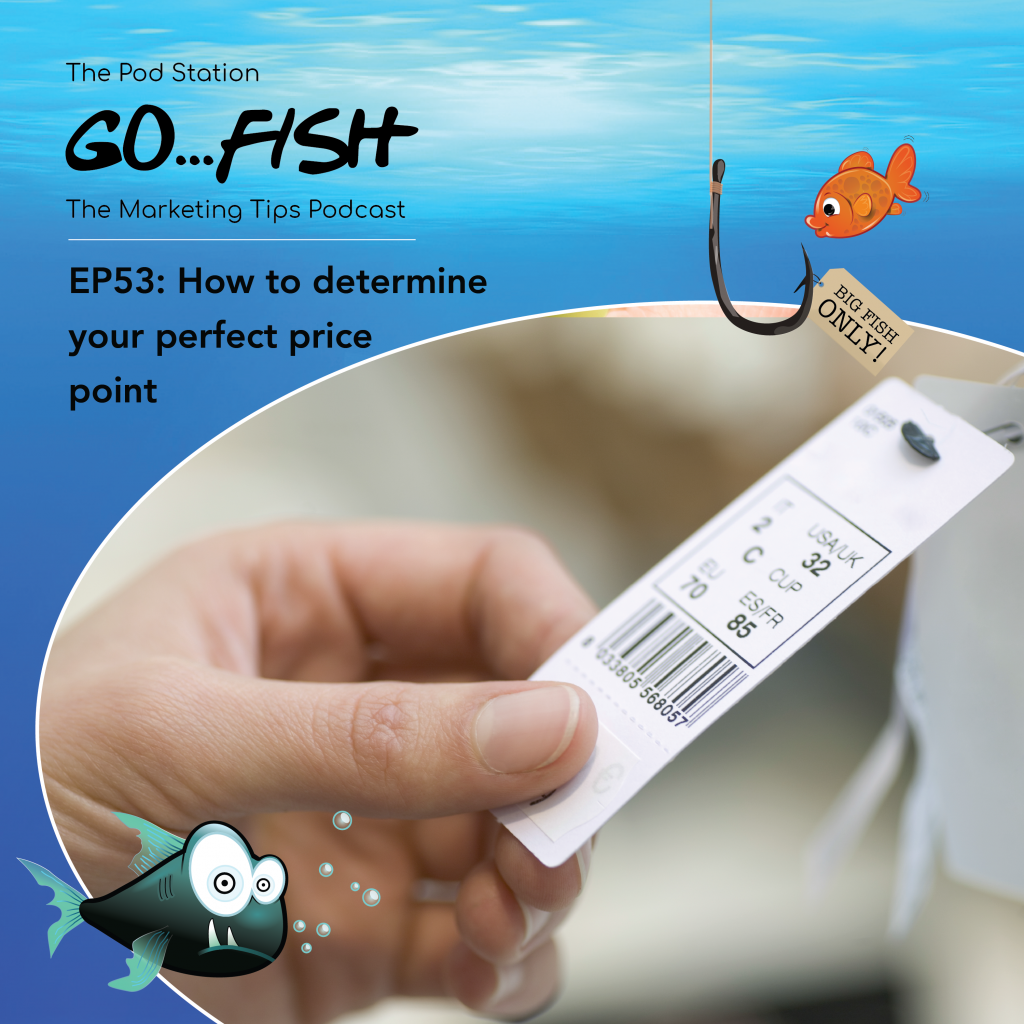 SUBSCRIBE TO LISTEN ON YOUR DEVICE
EPISODE 52
HOW TO DETERMINE YOUR PERFECT PRICE POINT?
It can often feel like the dirty aspect of running a business.how much should you charge, is that too expensive, perhaps too cheap, what are my competitors doing?
The fact is price is just one of a number of factors which might determine whether a customer goes with you or someone else.
In this weeks episode, the Go Fish team discuss how important price is in the whole equation and tips on how they arrived at their chosen prices.
The Go Fish podcast is hosted by our very own Mark Pollard and designed to help you make the most of your marketing budget. Each episode we discuss a topic to provide insight, advice and some tips to help businesses benefit with the help our co-hosts Chris Roxburgh and Ishtar Ali, plus specialist guests.
If you would like to get in touch to ask a question or suggest a topic please email gofish@thepodstation.co.uk or check us out on Facebook, Instagram, Twitter and LinkedIn – @go-fishmarketing