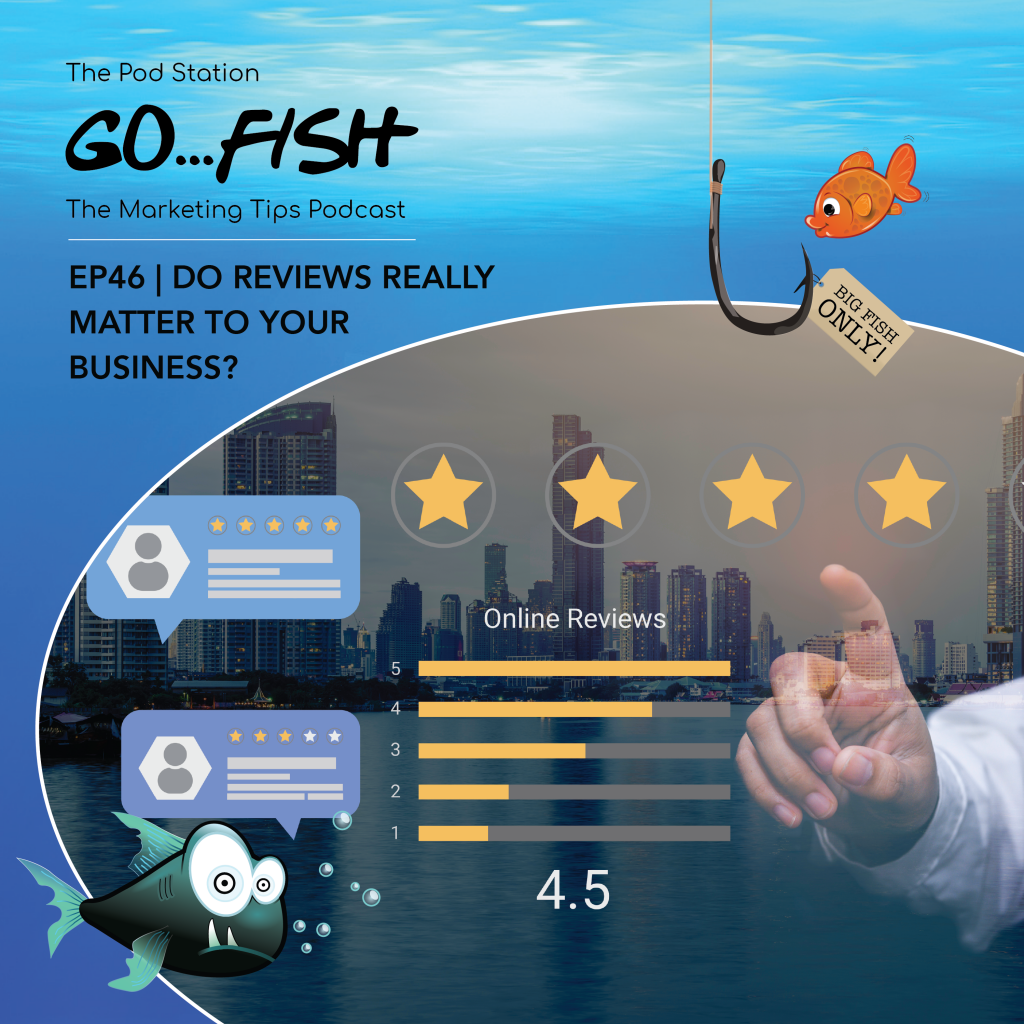 SUBSCRIBE TO LISTEN ON YOUR DEVICE
EPISODE 46
DO REVIEWS REALLY MATTER TO YOUR BUSINESS?
It is said that getting customer feedback is crucial to maintaining and evolving your service quality so, why do so many avoid it, and do those who participate fully utilise the benefits and/or ignore key pitfalls?
With prospective customers able to easily check out reviews about the quality of your business' services we discuss how important reviews are for attracting new business, how to maximise the benefits, why some might be reluctant to ask the question and how to deal with bad reviews.
Here is this episodes recommended; Tool Tip – Trustist
Here is the link to Photofeeler, where the gang posted their profile pictures for feedback; The Challenge – Photofeeler
The Go Fish podcast is hosted by our very own Mark Pollard and designed to help you make the most of your marketing budget. Each episode we discuss a topic to provide insight, advice and some tips to help businesses benefit with the help our co-hosts Chris Roxburgh and Ishtar Ali, plus specialist guests.
f you would like to get in touch to ask a question or suggest a topic please email gofish@thepodstation.co.uk or check us out on Facebook, Instagram, Twitter and LinkedIn – @go-fishmarketing